4 Reasons Why Barbados Is the Best Place To Retire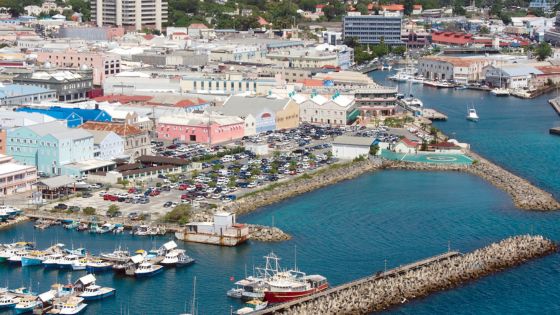 Are you looking for the perfect place to call home in your retirement? Look no further than Barbados! This stunning country offers picturesque beaches, luxury estates, villas, and an unparalleled climate, making it one of the world's top places to retire. Explore four reasons why Barbados is the best place to retire to help you decide if this is the destination for you.
Incredible Natural Beauty
Barbados isn't just a vacation destination; it's also a great place to settle down and retire. Why not surround yourself with the incredible natural beauty that this Caribbean island has to offer? With its pristine beaches, lush vegetation, and crystal-clear waters, Barbados is the perfect place to embrace nature and enjoy an outdoor lifestyle. With homes and neighborhoods situated near the beach, residents can start and end their days listening to the gentle sounds of waves breaking and feeling the breeze gently blowing through the trees. Overall, Barbados's incredible natural beauty creates a charming and picturesque atmosphere that encourages residents to feel more relaxed and tranquil, which is why it's an ideal place to spend your golden years.
Fantastic Tropical Climate
Barbados's fantastic tropical climate sets it apart as the ideal place to retire. With year-round warm weather, Barbados offers a perfect setting for basking in the sunshine and soaking up the island's natural beauty. The average temperature in Fahrenheit remains in the high 70s to low 80s, making it a place where visitors can enjoy endless outdoor activities, such as golfing or spending a day at the beach. The climate sets the perfect tone for relaxation and adventure, promising endless opportunities to explore the stunning landscape and unwind in a serene and peaceful environment.
Amazing Local Culture
Barbados boasts an incredible local culture that permeates every aspect of life on the island. From the wonderfully vibrant festivals throughout the year to the delicious dishes served at restaurants and street food stalls, there's always something new and exciting to discover. The Bajans' love of music is also evident, with calypso and reggae being firm favorites, and there are plenty of opportunities to dance the night away. What makes this culture so special, however, is the people's warm and welcoming nature. Retiring to Barbados means immersing yourself in a community that values relationships and connections, making it the perfect place to call home.
Countless Luxury Properties
Barbados is the perfect destination for those seeking luxury living and relaxation during retirement. The island is home to countless luxury properties that offer top-notch amenities and stunning views of the Caribbean Sea. Whether you prefer a beachfront villa or a lavish condo overlooking the greens, Barbados has you covered. With its year-round pleasant climate, vibrant culture, and welcoming people, it's no wonder why many retirees are flocking to this paradise island. Whether you want to spend your days lounging on the beach, golfing, or dining out at some of the finest restaurants, there's something for everyone in Barbados.
Now that you know why Barbados is the ideal retirement destination, you can determine whether this is the right place for you to retire. And if you're looking for luxury homes for sale in Barbados, be sure to contact Terra Luxury. We can assist you in finding the ideal property for your retirement goals.