Things To Consider Before Selling Your Home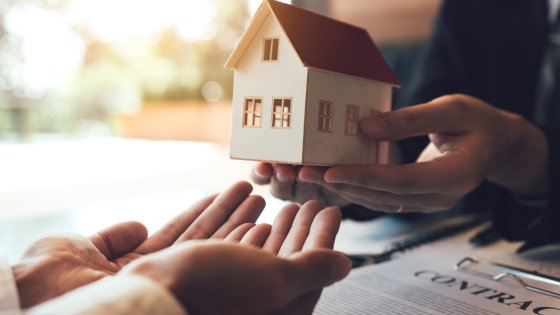 If you're thinking about putting your home on the market, you may feel a ton of different emotions at once. Although it can be an overwhelming situation, it can also be a fresh beginning for you and your family. Whether you're selling to move to a bigger home or moving locations entirely, you should put the necessary time and effort into selling your current house. Follow along for a few important things to consider before selling your home to ensure a positive, swift, and smooth transition for everyone involved.
Where You're Going
If you want to put your home on the market, you should avoid doing it on a whim. In other words, you may want to have another living arrangement lined up first. Whether you buy another home first or stay with family members or friends for a while, you should consider where you're going before selling your home. In some cases, homes sell within a day or two of being on the market—this can leave you in a pinch if you're not ready to go.
Proper Staging and Depersonalization
Staging is one of the most important things to do before listing your home on the market or hosting open houses, as it can boost the chances of selling your house. For instance, a potential buyer may not be interested in a home filled with clutter and family photos. Consider removing your family's personal items and decorating with neutral colors and decorations to provide a blank canvas—your home is more likely to sell if potential buyers can visualize themselves living there.
Your Real Estate Agent
When buying or selling a home, your real estate agent is an extremely important factor. Whether you're selling your house in your hometown or buying a vacation property in a different country, finding a local agent is crucial. Suppose you have a vacation home in the Caribbean that you'd like to sell to move to another island—you may need real estate agents in Barbados to help you through the entire process and maybe even assist with finding a new property.
Your Current Home's Value
Unfortunately, many people list their homes at the incorrect price because they over or underestimate the value. Working with a real estate agent is one of the best ways to ensure you have a realistic idea of your home's value, as it'll help you sell it properly. Factors that play into the overall value may include:
Location
Amenities
Age of home
Fixer-upper vs. newly remodeled
Surrounding homes' value
Acreage
Now that you know a few important things to consider before selling your home, you can make the best decisions throughout the selling process. Your real estate agent can play a significant role when it comes to removing some of the stress and overwhelming feelings, so be sure to lean on them. List your home among the other luxury homes for sale in Barbados today by reaching out to Terra Luxury.