5 Interior Design Tips for Your Luxury Barbados Property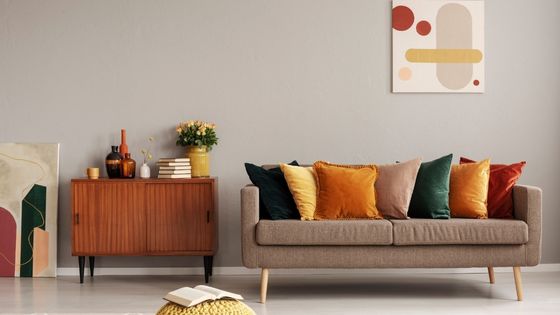 Barbados is an incredible place to live and visit, and your property should reflect the overall ambience of island life. There's nothing wrong with opting for a classy home design, but the coastal, beachy theme goes a long way when decorating your Barbados home. Whether you plan to live in the house or rent it out to visitors, you should consider these five interior design tips for your luxury Barbados property.
Use a Unique Color Palette
The colors you use inside your home will set the tone of the entire space. For instance, darker tones make your living area feel drab and uninviting—which is very unlike Barbados. Instead, you should consider using light neutrals or vibrant hues throughout the property. Because lightness and airiness are markers of island life, your home will look excellent engulfed in cream and pastel beachy colors.
Keep It Sleek and Simple
The key to classy décor is keeping it sleek and simple. You may want to personalize the property by hanging an abundance of pictures and setting out knick-knacks, but simplicity can make a strong statement, especially in luxury homes. Rather than adding too much to the space, consider accenting with wood or metal to prevent various colors from clashing.
Hang Local Artwork
Even if you decide on a minimalist design, you can still make your Barbados home stand out by hanging local artwork. Art is a big deal on the island, and there's no better way to support and admire local artists than by buying and displaying their work. If you're looking for an easy way to add Bajan culture to your house, hanging local artwork is the ultimate option.
Utilize Natural Lighting
It's no secret that the island's weather is almost always phenomenal, and you can use it to your advantage. Rather than installing too many light fixtures throughout the home, consider utilizing natural light. While you'll need lighting options at night, you can probably get through the day without flipping a single light switch.
Pro Tip
Hang sheer curtains to let sunlight in while maintaining your privacy.
Combine Modern and Vintage
Because there are plenty of luxury homes in Barbados, you may need to make yours stand out—especially if you want to rent it out to visitors. You can do this by combining modern and vintage décor to create a unique aesthetic. For example, you can pair modern sofas and chairs with vintage tables, shelves, or light fixtures.
Hopefully, these five interior design tips for your luxury Barbados property will help you decorate your home in a unique yet classy manner. Island life is incredible, but you don't have to entirely lean into the beach theme to create an appealing island home.