5 Tips To Keep in Mind When Negotiating a Sale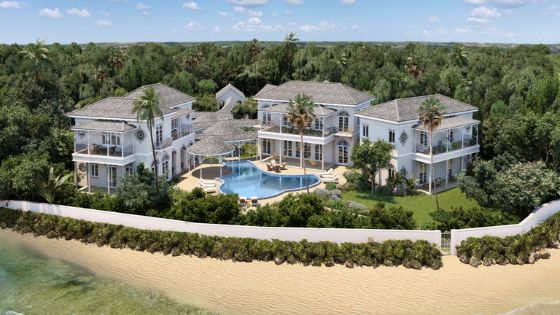 Making an offer on a home may be the last step in the home-buying process, but it's incredibly important to understand the possible outcomes. Because of the inevitable sellers' market, sellers may still have more leverage than the buyer; however, you can still have success as a buyer. Explore these tips to keep in mind when negotiating a sale.
Visit a Mortgage Lender for Pre-Approval
If you need a mortgage for your home purchase, you should get pre-approval from your bank or lender before house hunting. Believe it or not, sellers are more likely to accept offers from buyers who have proof of a mortgage pre-approval because it makes them appear more serious. Additionally, getting pre-approved will allow you to negotiate further as it proves you can afford the home you're trying to purchase.
Hire a Real Estate Agent
Real estate agents have deeper insights into the housing market conditions, and they have experience with negotiations and the finer details of the sale. Aside from helping you find Barbados real estate for sale, a professional agent can assist you throughout the entire buying process. In fact, an agent may be able to get you a lower price than you could on your own.
Assess the Market Conditions
Knowing whether it's a buyers' or sellers' market can help you make strategic moves to ensure a proper negotiation as you go about making an offer. If it's a buyers' market, you may be able to get away with making a low offer, but a sellers' market may require you to pay more than you'd like for the property. Ultimately, knowing what the market looks like is the best way to decide how to play your cards.
Inspect the House and Property
Getting an inspection of the house and property is always a good idea before making a final offer. An inspection can reveal flaws and issues that the seller failed to disclose upfront, which can help you with negotiations. For instance, you can insist the seller take care of certain issues before you make the purchase or decrease your offer because the issues and repairs will cost you more to fix.
Ensure an Appraisal Contingency
You should always read the fine print on any offers from the seller, and negotiating for an appraisal contingency is incredibly important. Believe it or not, you may end up paying more than necessary if you sign a contract before the final house appraisal. With that in mind, having an appraisal contingency ensures your offer is dependent on the assessment's final results.
With these tips to keep in mind when negotiating a sale, you can adequately prepare for your home-buying journey. If you're unsure about the current Barbados real estate market, contact our team at Terra Luxury with any questions or concerns.