What To Know About the Barbados Welcome Stamp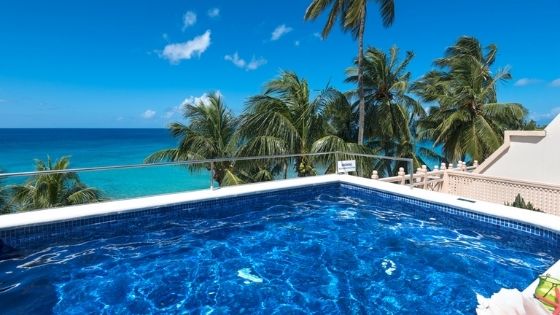 It's nice to feel wanted, and make no mistake—Barbados is eager to have you stop by and stay awhile. Now that so many people can work from anywhere, Barbados has made it easier for digital nomads to relocate for the ultimate, yearlong workcation. Here's what to know about the Barbados Welcome Stamp.
The Island Is Work Friendly
If most of your work is via computer, you'll find that Barbados can accommodate you in several ways. You can contract with a local provider for high-speed fiber internet with upload and download speeds up to 1,0000/500 Mbps. You can bring your laptop to the beach, rent office space, or try a coworking space. Or you can network and mingle with other expatriates by using the free Wi-Fi at cafes, public libraries, hotels, public parks, and more. One financial perk is that you won't be subject to Barbados income tax.
It's Even More Play-Friendly
Although Barbados is small enough to drive around in three hours, you have options that will match up with your lifestyle. Here are some fantastic places:
Bridgetown: the capital city of the island.
South Coast: a vibrant place close to nightlife, restaurants, and beaches.
West Coast: higher-end neighborhoods with more privacy.
Bathsheba: an East Coast mecca for surfing.
Requirements Are Reasonable
Welcome Stamp applicants must be employed outside Barbados and earn more than $50,000 a year. You may need to take a test proving that you don't have COVID-19. Unlike other visas, the Welcome Stamp doesn't require showing a return ticket home.
Families Can Come, Too
If you want to expose your family to new cultures and share an adventure, Barbados offers activities for all ages. If your kids are between the ages of 5 and 16, they'll need to enroll in a private school or attend a public school for a small stipend.
There Are Fees To Apply
You don't need too much lead time to plan a stay in Barbados. It takes less than 10 minutes to apply for a Welcome Stamp. Within five working days, you'll know if you've been accepted. It costs $2,000 for an individual to apply or $3,000 for a family.
You Can Get a Long-Term Lease
You don't have to sacrifice any comfort with the impressive selection of long-term rentals in Barbados. With a year-long lease, you can count on great rates and an optimal location. Those in the know about the Barbados Welcome Stamp can approach their careers with new, sunny outlooks while indulging an island lifestyle. At Terra Luxury, we can find you the perfect spot for your workcation. Browse our rental listings and reach out to us for more information.