Architectural Styles Typical of Barbados Homes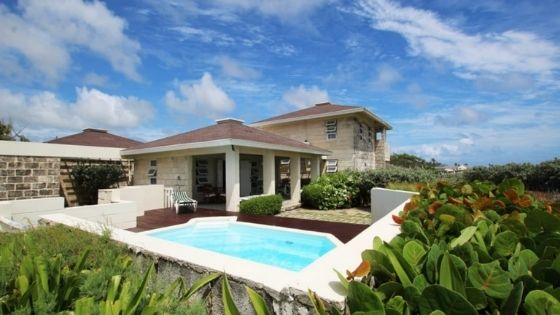 The Caribbean islands are a rich fusion of all the diverse cultures that washed up on their shores. In Barbados, though, the great houses reflected a predominantly British sensibility. The architectural styles typical of Barbados homes combine several English eras, built with native materials and adapted for the tropical weather.
The English Influence
You can see the history of Barbados in examples of military-style dwellings for the troops who once stayed on the island. There were also countless chattel houses, two-room wooden structures that workers could move to different plantations in the 1600s. But today's Barbados luxury real estate most often finds inspiration from the architecture of these British eras:
Jacobean (1603-1625)
Palladian (1715-1770)
Georgian (1714-1837)
Victorian (1837-1901)
The sugar plantation homes started as long and narrow buildings. They had a strong emphasis on symmetry and classical touches like columns. In England, people celebrated Georgian architecture for its restraint and mathematical precision—features that are often antithetical to island life. Eventually, Barbados compromised on this and created a style now known as Caribbean Georgian, which was impossible to imitate anywhere else.
Unique Island Materials
Barbados boasts natural coral limestone in its ancient sea cliffs, elevating its architecture above the more common wood of nearby islands. People often built the great houses with the coral that lined its shores, plastering over it to solidify the foundation. Because of the exotic climate, homeowners added gable roofs, hurricane-resistant measures, open verandas, and durable shutters. Inside, beautiful stone and luxe mahogany furnishings filled the rooms.
Today's Real Estate
The architectural styles typical of Barbados homes today have a more casual, beach-villa aesthetic. Georgian grandeur has given way to a simpler approach to enjoying the natural wonders of the island. The sea, sunlight, and green surroundings are as much a part of the homes as traditional building design choices. Browse Terra Luxury's listings to see what properties are available for sale or rent, and then take advantage of Barbados's 12-Month Welcome Stamp program to experience all this beauty for yourself.