The Best-Priced Luxury Homes in Barbados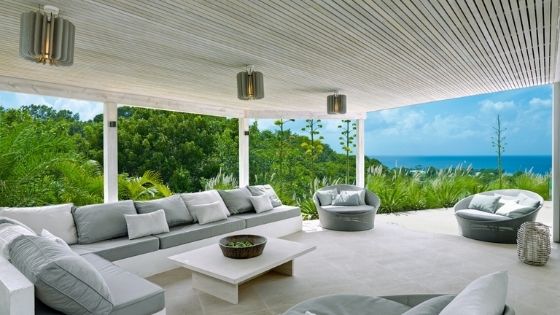 When considering the best-priced luxury homes in Barbados, the answer is fairly objective. There is a range of factors to contemplate in order to determine whether a property is a good deal based on what it offers versus the asking price. Outlining these aspects will help you decide which estates are the best-priced for the features you seek.
Home Décor
One of the major draws to a property in Barbados is a home's décor. An estate with trending styles, internationally-influenced architecture, and properly placed archways, open spaces, and nooks can be very enticing. You probably don't want your paradisiac oasis to resemble an apartment overlooking New York City. The more fitting the home for the tropical lifestyle while still meeting the lavish requirements, the better.
Security
If you're buying a home in a place you are unfamiliar with, you probably hold security to a high priority. In combing through luxury home possibilities, be sure that there are security measures in place to protect the home from unwanted attention and burglars, as well as from dangerous emergencies such as fires and floods. Smart locks and CCTV cameras and other smart features can help maintain privacy and security after the front gate has been entered.
Home Plans
With luxury comes space. Finding a home with spacious rooms, open areas for viewing, balconies, and other designs that give a home interior a modern and sophisticated look is essential. Checking home plans, ceiling heights, and additional space is part of luxury home browsing.
Kitchens
In any home, kitchens are a point of focus. In a luxuriously extravagant place, this is even more sought after. With top-class appliances, exquisite countertops, and eye-catching cabinetry, fixtures, and backsplashes, luxury homes should offer the type of kitchen a chef would dream of having. High-end kitchens offer double ovens, island sinks, and heating drawers, among other elite features.
Property Views
A good view is one of the most important features of a luxury home, especially one with a tropical backdrop. Most things can be added or fixed regarding the structure itself, but a view cannot be changed. Being able to enjoy peaceful surroundings and absorb the beauty of a tropical local is a part of the reason you should buy property in Barbados. Whether the sea or the skyline—don't settle for a less-than-amazing view.
Amenities
Luxury homes aim for a resort-type feel. Check into the lavish amenities accompanied with the procurement of the property. In addition to smart features, a pool, gym, theater, and perhaps areas for children to play are sought after. If you're looking for a grandiose living experience, then amenities are a huge contributing factor.
In looking for the best-priced luxury homes in Barbados, it's essential that you understand what you need from your home. Whether it's worth the value will be determined by your wants and needs. Terra Luxury has made it a mission to pair expert real estate agents with you to find your dream Barbadian oasis. We are a well-established and reputable group of professionals, selling property in Barbadoswith over sixty years of real estate experience. We pride ourselves in being able to lend insight and suggestions while listening to what's important to you in order to find you the best fit in an opulent property.