How To Define Luxury Real Estate
While owning a luxury home is admirable, it's imperative that you understand a few key influences that make luxurious properties more valuable and marketable.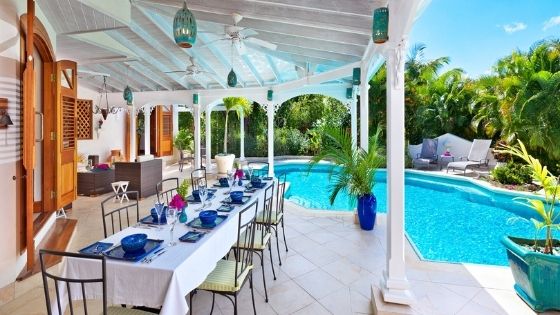 Being immersed in a life of extravagance means more than merely choosing the most well-appointed home. It entails many factors that create an experience outside of the residence. A brief explanation of how to define luxury real estate will allow you to think bigger when considering properties to support a lavish lifestyle.
Exclusivity
Part of what makes a property or location so popular is its exclusivity. One way a piece of real estate may be appealing is if it comes across as unattainable. This may mean the specific area has a fantastic view, unable to be seen by others, limited availability to inhabit the area, or other factors that make the setting desirable. Often referred to as a trophy address, Terra Luxury offers envied and pursued pieces of prime real estate in Barbados. With breathtaking views, a tropical climate, and unchartered lands, Barbados is a great spot to create a luxurious living experience.
People want what they can't have, so those who can obtain the seemingly unattainable understand that luxury real estate means more than the dwelling. When you own expensive and luxurious things, you also want to be safe in your space. Exceptional security and privacy features offer seclusion when desired or necessary, as well as protection against uninvited visitors. Having the best safeguards in place contributes to the concept of luxury real estate.
Amenities
Along with Fort Knox-level safety, protecting your grand estate, procuring unique amenities, and getting into an exclusive location are all essential factors in upping the ante. Custom builds providing extravagant chef's kitchens or guest quarters, garages and car lifts, luxury pools, and more, turn a modest mansion into a decadent piece of real estate. These large-scale bells and whistles are among the most identifying and exclusive building attributes for a luxury property.
Proximity
In addition to amenities, a luxury home turns into luxury real estate based on its surrounding features. High-end shopping, restaurants, golf courses, and spas increase a property's value because the area is catering to those who seek the finer things in life. Having a prodigious manor to entertain your friends and family is exceptional but having the surroundings to enhance your home's quality is sure to leave them envious.
Knowing the difference between a luxurious home and real estate will help you spark envy amongst your peers in all the right ways. Try to look in new and upcoming areas to set your property apart from others. As soon as you understand how to define luxury real estate, you can put a plan in motion to obtain the most exclusive, desired, and envied place to live. Consider luxury homes in Barbados to enhance your living experience.Barbados has beautiful, tropical weather and room to build a dream home at a select and exclusive location with unimaginable views.