July & August Wrap Up
Rachel McCartney Leader- Brokerage, shares insights and notable sales completed over the months of July & August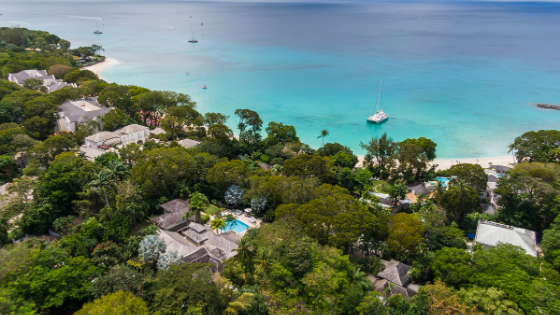 In trying to satisfy our clients, our vendors, and the market during this uncertain time we learned a thing or two about constantly adapting, innovating, educating, and being active mediators/negotiators in every single deal that came our way. The past few months to say the least have been a whirlwind for us at The Terra Group.
Honestly … I need a nap. Let me be clear though, the nap is for me, not the company or my awesome team.
Before I head off, I think it's time we shared our wins, but before that, let's look at some key metrics that helped drive these wins and successes.
Our lead volume (think about this as the time one person expresses interest to buy or rent property, whether we reach out to them or they come to us) for July and August was up 28% compared to last year at this time.
Our showings for the same period are up 34% compared to last year at this time.
A big one to note is that our rental inquiries, due to the implementation of the Barbados Welcome Stamp are up on average 106% compared to this time last year.
The Welcome Stamp has truly been a significant factor in driving the real estate market during this uncertain time. Hats off to our Prime Minister and the talented team of people who put this initiative into effect with such speed and precision. We ourselves took this unique opportunity to put together two great initiatives. One is our Relocation Doc which provides everything you need to know about transitioning to Barbados, from the 12 Month Barbados Welcome Stamp, to Special Entry Permit (SEP), schools, shopping, and dining - it's comprehensive, and the feedback so far has been immensely supportive. Big shout out to Lynne Marie Simmons of Heritage Chambers, Rosemary McCartney, and Maria Ramsay for their work on this.
Also, we launched a rental portal www.welcomestampbarbados.com which provides an up to the minute rental portfolio across our group and also features everything anyone will need to know when relocating here. I encourage you to share with anyone coming to Barbados!
Now onto some wins... I know it's a time where some might say, the sales market is quiet, the end of the world is near … to that I say, find a good agent that can navigate these times, who knows their product and can assist either their buyers or their sellers in achieving their goals.
Yes, there are discounts but NO … this isn't a 50% off market or a buy one get one free. Barbados never has been and likely will never be that. The max discount we have seen over the last two months was in the 25% range of the asking. For the foreign market, we have seen on average about 12% discount off the asking for accepted offers, and for the local market around 8% off the asking. Have we seen offers come in at 40-50% off, yes we have. These offers tend to put vendors on the back foot and it's hard to get anyone to give a sensible counter offer once you have offended them.
Over the last two months, we closed over 25 deals. Here are some notable one's that we are proud of: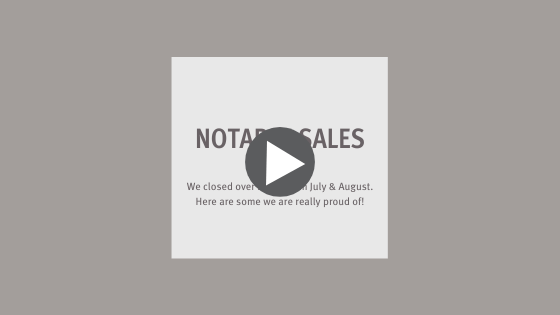 I think I started this blog by saying I need a nap. I am off to the East coast for my second staycation for the year. Not being able to travel has put a definite drag on my Instagram feed. I have to say it's really a weird feeling, for once in the last 18 years, I don't have island fever. I think it has a lot to do with looking around at our achievements… our island's achievements and being immensely proud to work and be able to live here.
Come join us … the fun awaits.