Moving to Barbados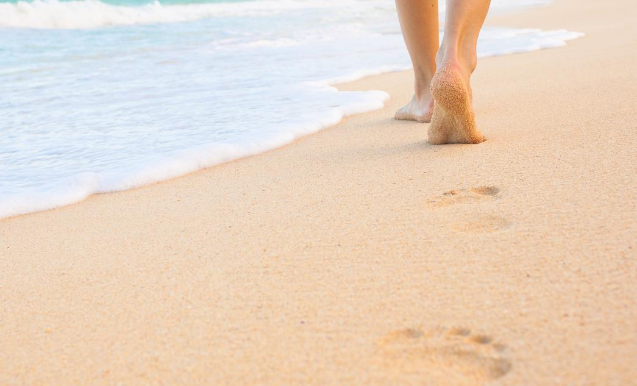 I was very fortunate to be born in Barbados and spent most of my childhood there with my two sisters. We lived very close to the beach and my mum used to say she would take us there from very young for a sea bath most mornings at 6 am before she went to work. It was a nice way to start the day for all of us.
Having grown up in Barbados and experienced the lifestyle as a child, I wanted my own daughter to experience the same. When she was 3, I decided moving to Barbados from the UK was the right choice for us, and I have not looked back after 7 years.
Barbados, although a relatively small island, has a robust infrastructure and amenities to rival most islands in the Caribbean. It has come a long way, even from when I was a child. The lucrative West Coast has developed into a prime hub for luxury travel and international investors. Limegrove Lifestyle Centre located within the heart of Holetown, was built within the last decade, offering an array of boutique shops, restaurants, gym, salon, and spa. The South Coast where I am based close to family offers better value for money for both local and international investors. There is definitely more action on the south as most commercial businesses are located on the South Coast, Warrens, and Bridgetown.
Although an island, Barbados does not feel remote or 'cut off' from the rest of the world. We have advanced and modern private medical facilities based all over the island, which gives our older clientele that extra layer of comfort whilst residing in Barbados. Sandy Crest Medical Centre, is a fantastic facility located within Holetown.
Internet speeds run exceptionally fast and the island has had fiber optic installed for a few years now. There is also a diverse range of restaurants, takeaway and now delivery options, since COVID.
Another great reasons to consider moving to Barbados is the vast number of private schools to choose from at a fraction of the price you would pay for a similar education in the UK, Canada, and the USA. My daughter attends Providence Elementary which is based in the center of the island, stretching across acres of land in the countryside. The school encompasses education for life and although academically it does very well, the life lessons taught are just as important. There is an array of after school activities to keep the kids busy a little longer too. The parent-teacher community is fantastic and most of the parents donate their time and skills/businesses to enhance the entire school experience. The Halloween Spooktacular is a fantastic annual event that is not to be missed!
The main reason I came back would have to be the people and the place itself - there is nowhere else quite like it. I have always felt very safe in Barbados amongst the locals who are pleasant and helpful, on the whole. My daughter can play outside most of the year without being restricted by weather or safety. She has grown up in the water!
I often say living in Barbados is like being wrapped up in a cotton ball filtered from the rest of the world, which can get a little crazy sometimes. Crime is typically opportunistic theft, so I often tell clients to be just as aware as they would be at home, and not to leave 'their brain on the plane'!
Airlift, in usual times, is consistent and regular throughout the year. There are direct flights from Barbados to the States, Canada, and our main tourist market, the UK, making it convenient to travel home whenever you need to.
Barbados is a fantastic place to call home and now others have the opportunity to reside here for 12 months to try out this wonderful lifestyle for themselves.