Barbados' Beachfront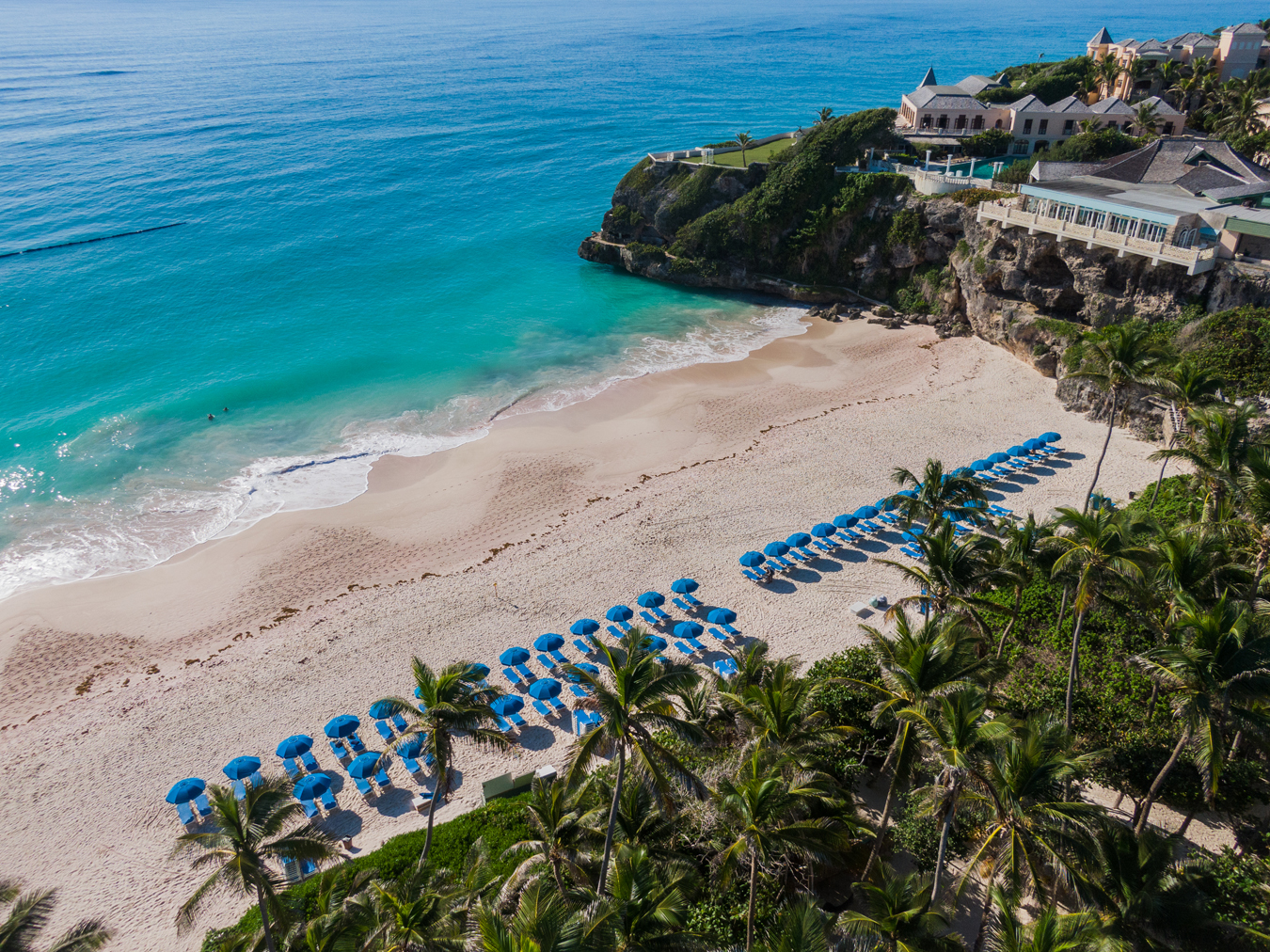 Beachfront will always be the best investment. You pay a premium to be on the water, as that is where the majority want to be during their stay on our beautiful island!
Barbados has had a difficult few years, particularly with the local economy, along with foreign factors such as Brexit having a negative effect on the number of international investors looking to buy on island. However, since the start of 2020, we are seeing a slight upward turn with revived investor interest and more transactions happening. Purchase prices including beachfront are the best value we have seen within the last decade - even on the prestigious west coast. See our recent insights on the market as compiled by our International affiliate, Knight Frank.
At Terra Luxury we study the market every single day so that our clients are informed by the knowledge we provide prior to making any Real Estate transaction. Our dedicated Knowledge team are instrumental with the release of our annual Red Book, which is going into its thirteenth year now. The Red Book provides a wealth of insights, articles and expert information.
Looking at the West Coast Beachfront Apartment Index in 2010, you will see that the lowest price (psf.) for beachfront properties was between US$808-US$952 psf. excluding Schooner Bay and Port St. Charles where not all apartments are beachfront. In comparison to the West Coast Beachfront Apartment Index in 2019, in similar developments, you will see that the lowest price (psf.) for the majority of beachfront properties ranges from US$514-US$826 psf. This is due to a number of reasons, most importantly the local economic market for the last decade which had been suffering for a long time. However, with the appointment of the new prime minister, Mia Mottley and the Barbados Labour Party in June 2018, the country is seeing more investor confidence due to measurements taken to encourage more foreign/ international business in Barbados.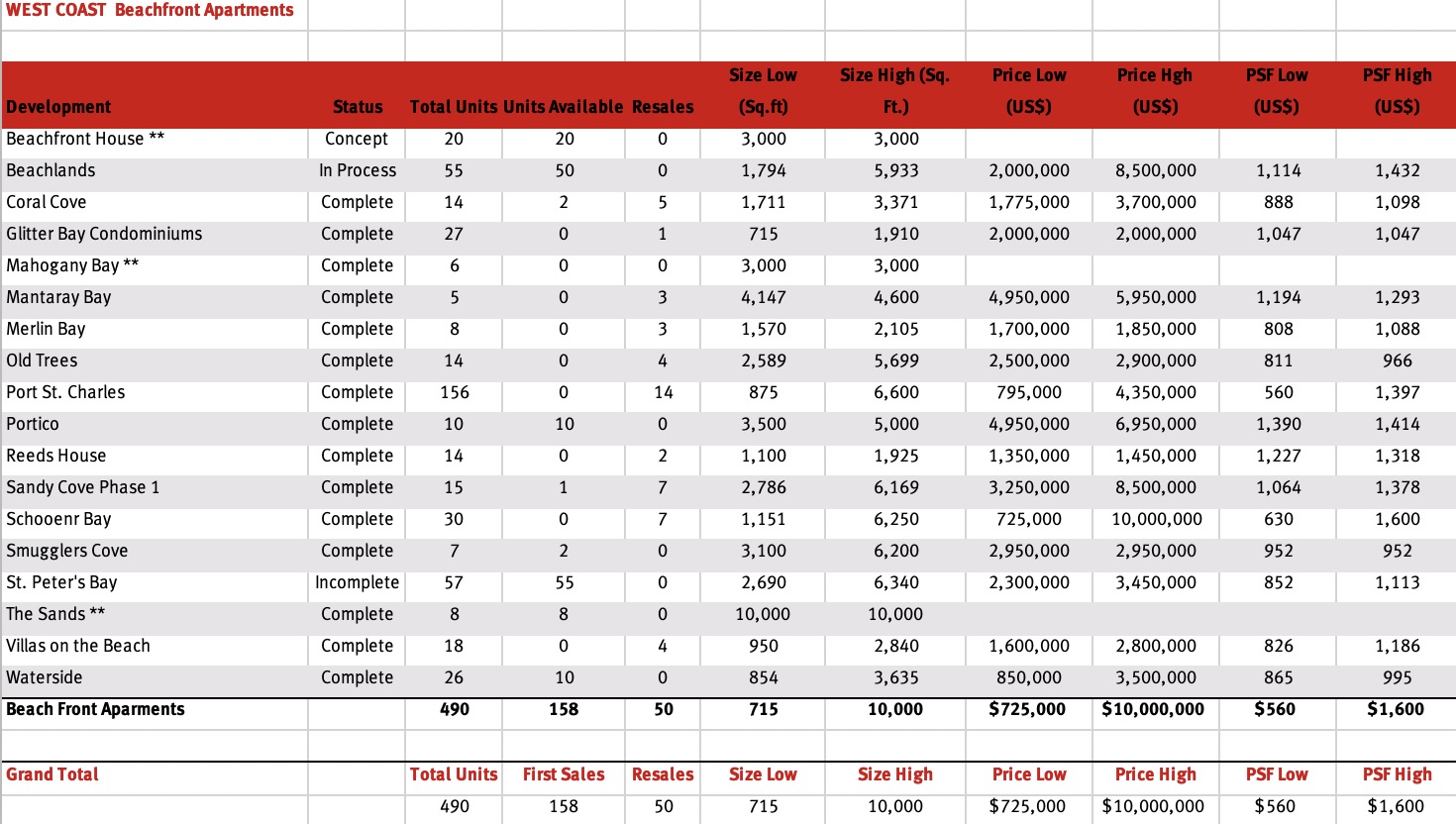 West Coast Beachfront Apartment Index 2010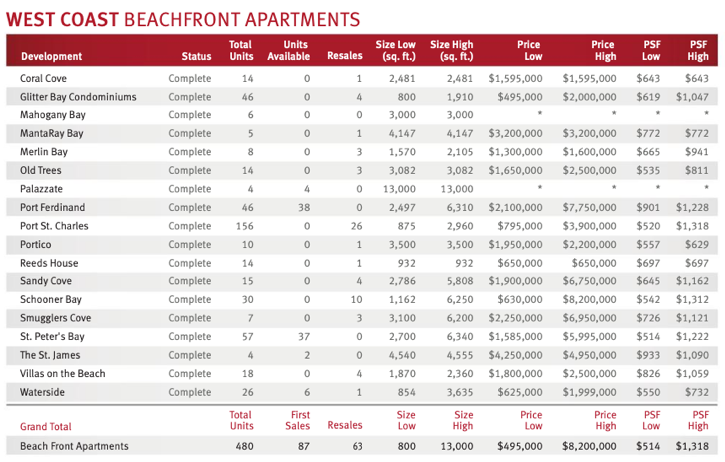 West Coast Beachfront Apartment Index 2019
Most owners like to at least cover their annual costs and most beachfront options are attractive for this reason, as typically, they provide good holiday rentals particularly during the peak winter season which runs from mid-December to mid-April.
If you like the rest of us, want your piece of beachfront heaven, we have a range of options to suit every client. Click here to find out more!