The History of The West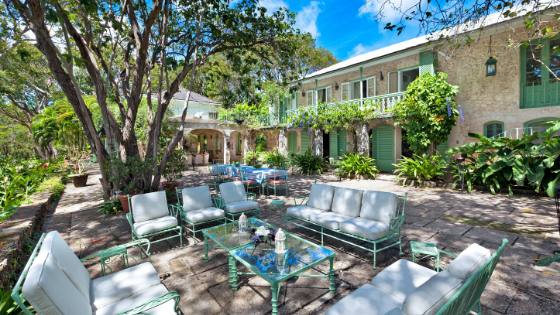 Fustic House, Original Oliver Messel design
Calm waters, picturesque beaches and some of the world's finest homes line the shores of Barbados' Platinum Coast. Here's a quick look at how 'the west' came to have the reputation of 'where the rich and famous reside.'
It all began before tourism became a major industry for Barbados (circa the 1950s). Some of the world's wealthiest families would vacation on the west including the Cunard Family and British Politician Sir Ronald Tree who built Heron Bay and helped start Sandy Lane Hotel. They further encouraged their wealthy friends and family to holiday there also, staying at the handful of luxury private homes that existed at the time. These were Bellerieve, Leamington House and Pavilion, Heron Bay, Glitter Bay Beach House, Queens Fort House and St Helina - All of which still exist today. In his time, my grandfather looked after a few of these homes for their owners throughout the year. Out of this, he developed his real estate business but that is for another time.

Leamington House and Pavilion. An original Oliver Messel, beachfront
As the development of Sandy Lane Estate and Hotel evolved, people were attracted to buying more in the area and 'buying on the west' became a popular trend. By the late '60s into the early 70s, West Coast Beachfront Land sold around USD $5.00 PPSF. Imagine!
Oliver Messel, a major architect during the 60s became the designer choice for the wealthy looking to build on the west. He was sought out to either design the complete home or create extensions or partial renovations to existing homes. There are not many Oliver Messel homes left, the ones that do remain are considered incredibly valuable and include Fustic House, Leamington, Crystal Springs and Maddox. For the record, none are currently for sale. It is very rare that they would become available to the market and if they do, they are often quickly bought. Just as they were decades earlier, all continue to be owned by wealthy families.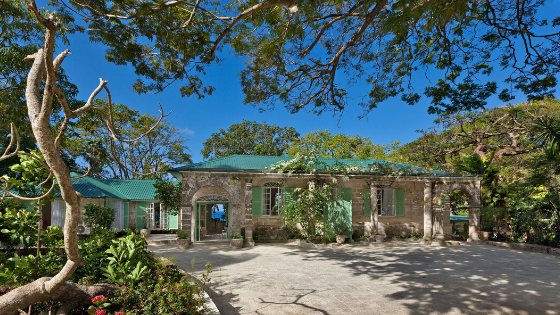 Crystal Springs, Original Oliver Messel design, beachfront
Jump forward 40 years or so and beachfront plots traded at USD $500.00 PPSF (circa 2008). The explosion of sub-prime mortgages pre- 2008 gave folks the means to buy property easily and the demand outweighed supply causing property prices to soar. Then, came the crash in 2008 where the Barbados' real estate market fell, and beachfront values dropped. Now in 2019, prime real estate is struggling to achieve between USD $150.00 - $200.00 PPSF. This can be viewed as a fantastic opportunity for buyers who can now afford the beach as property prices are the most affordable they have been in over a decade.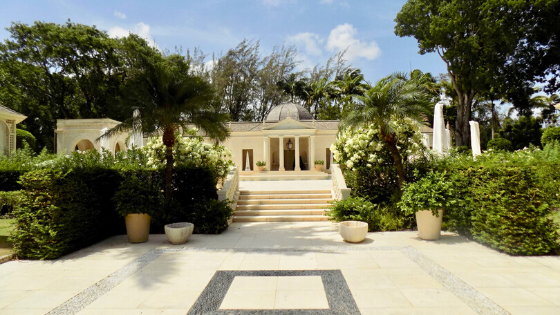 Heron Bay. Built by Sir Ronald Tree. Now owned by Lord and Lady Bamford
Despite the current soft market for Barbados, the island is heating up and there are signs that indicate that Barbados is again becoming the main attraction in the Caribbean.