Buying a Home as a Real Estate Agent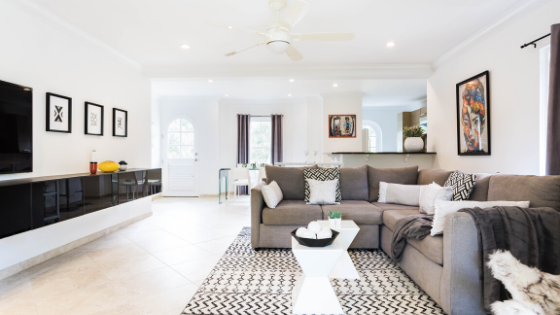 Everyone's first is a little awkward … right?
At the stroke of midnight on 1st January 2019, I said to myself that this is the year I will buy my first home. Since I moved to Barbados, I have rented a total of 9 properties. Never have I felt settled. Never have I felt good about paying rent and upkeeping someone else's home when I knew that it wasn't mine. Let's be real about something, I am a sales agent and I live and breathe selling homes. I give advice to people on a daily basis about getting pre-approved, seeking better mortgage rates yet I never broached it myself. I really was never in the position to in my life or to me, that's what it felt like. I am the eternal looker (that's why I have the patience of Job with the eternal lookers) and I just never found something that screamed BUY ME, well Greensleeves did but that was USD$45M and the bank said ummm, noooo, sorry. Julius and I decided we were going to build and after losing the lot we wanted (I sold it to a client … oops) he said to me, what about Heron Court?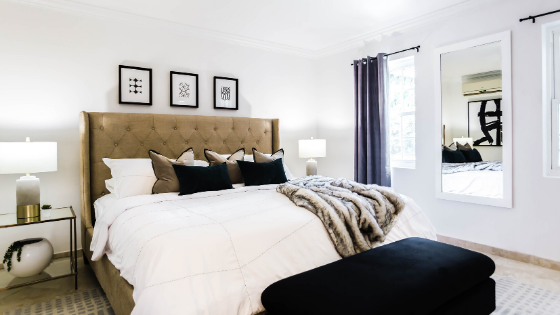 Our good friends live at Heron Court and they love it, one of my friends has a blog on why she loves Heron Court … I mean these folks wave the Heron Court Flag. They were right. These homes are well built with quality finishes (by Jada), have a very functional layout, and the community is not one you can replicate. Charlie can now play with kids her age all day and the sense of community here is one I have not felt in any of the 9 places I have rented. What's most important to me about this purchase is when we decide to build, the rental for this property will cover its mortgage and annual expenses, that is not something most places can boast.
Here are some things I learned along the way.
Financing
I have been a loyal client to Scotia Bank for what seems like a million years. They were my sensible choice for financing as I bank with them and they know my history. That however didn't stop me from approaching another bank to see what they had on offer. It's always important to seek at least two options as you never know what competitive financing options are out there. I worked with Todd Phillips & Kim Grant Mapp at Scotia who were an integral part in making this process as short as it was. I practiced what I preached. I got preapproved before I even began to look. Doing that saves the heartache of finding something that you like and then realizing that you cannot afford it. Also, it saves you time and saves your agent time as well. Don't miss this step. Vendors take you way more seriously if you are pre-approved as this can chop about 2-3 months off your sales process.
Legal
Who says a sale involving financing has to take 6 months? That's what is standard in the market but that is certainly not what I experienced with my sale. Being pre-approved saves the initial time but aligning yourself with the right attorney to act on your behalf is also a HUGE time saver. My bank advised that they wished to use Claire Lewis for the financing aspect, and I used Karen Perreira of InterCaribbean Legal. As they are both operating under the same roof there is cost savings to using two attorneys in one firm as both of these costs fall onto the purchaser. These attorneys were experienced, on the ball and responsive. The vendor used Susannah Evelyn who was also extremely knowledgeable and efficient. We closed this transaction in less than 3 months.
Insurance
You need insurance when purchasing a home. It is important to have life insurance in case of anything that may happen (morbid) and also, home insurance is mandatory. This sounds like a heavy burden to get sorted but not if you work with Olivia Marshall of Sagicor. I called Olivia on short notice as I had to travel the next day and didn't want any delays with the transaction. Olivia showed up at my house on a Saturday morning about 4 hours before my flight with all my documents filled in. She just had me read through and sign. She kept me abreast all the way through and arranged everything for me down to the medical needed for high life insurance. She was a godsend and I would highly recommend her to anyone for any aspect of insurance.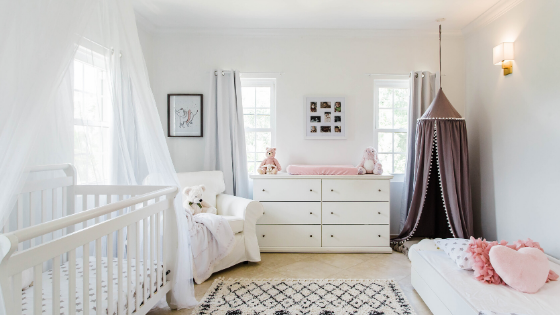 Interiors
Last but not least, some people may think (and maybe some people are capable, I am not), that they can handle this themselves. If you have a busy life, you want your place to look great from the outset and you want to make sure that when the time comes to rent, your place is the best that's available in your neighborhood, then I strongly recommend you speak to Chantelle Ward of Chantelle Alicia Interior Design. I met Chantelle in a meeting organized by Emma Hutson to showcase her design work from her time in Canada. She blew me away in the presentation on what she was able to do within a tight budget for some clients and that was it, I messaged her and said please come help me! Chantelle came to my last home, looked at my furniture and measured my pieces I wanted to keep. We went to Heron Court, measured up and she took it from there. Her customer service skills are seamless, she says she will get something done at a certain time and it happens. Her interior design skills are impeccable, and her creativity is amazing. She put together two mood boards for us to choose from. She then went hunting online as I specifically wanted to bring things in as costs here can be a bit prohibitive. She prepared a floor plan showing where everything would go and a full presentation of the items. We ordered online and shipped here. She was on hand for the delivery and while we were on holiday Chantelle and Dwayne set up the entire house for us so when we got off the plane, we walked into a magazine. I have put together some photos below to show the magic she created. These photos were done by the talented Diana Hamelsmith of Diana Digital Studio.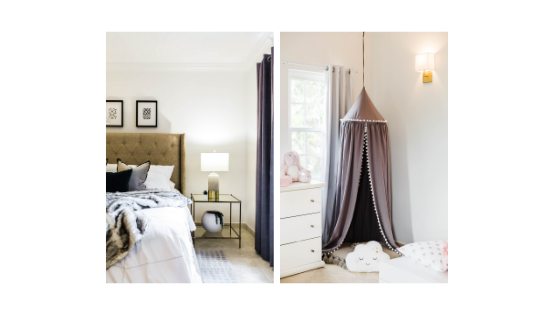 What did I learn from the interior side of it besides the fact that Chantelle is a boss? Chantelle did ask me if I wanted to source anything locally and encouraged it, but I was adamant that I had a budget to work with and ordering online has always been easy. I also insisted that I do the ordering and use the company I am familiar with. Boy was I wrong! I would strongly recommend you shop local and if you need to order online and bring your stuff in that you use Gabriela Godoy's family company Coral International Transport & Logistics / Bajan Pack and not the company I used. We are in November and items I ordered in July are still in limbo with no one knowing where the hell my dining chairs are. Special shout out to Kim & Chris for letting us use theirs.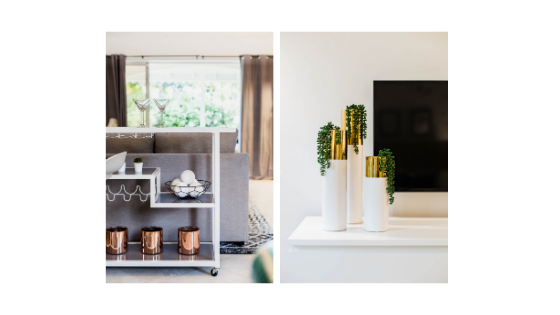 Overall this experience has been amazing. We are now starting plans for the back garden with Andre Kelshall of DLA Design and excited to see it transform. I learned a lot throughout this process, and I am happy to share my first-hand experience with anyone interested in making their move. What's better than paying rent? Owning a house for $200 more a month!
See you next month!
R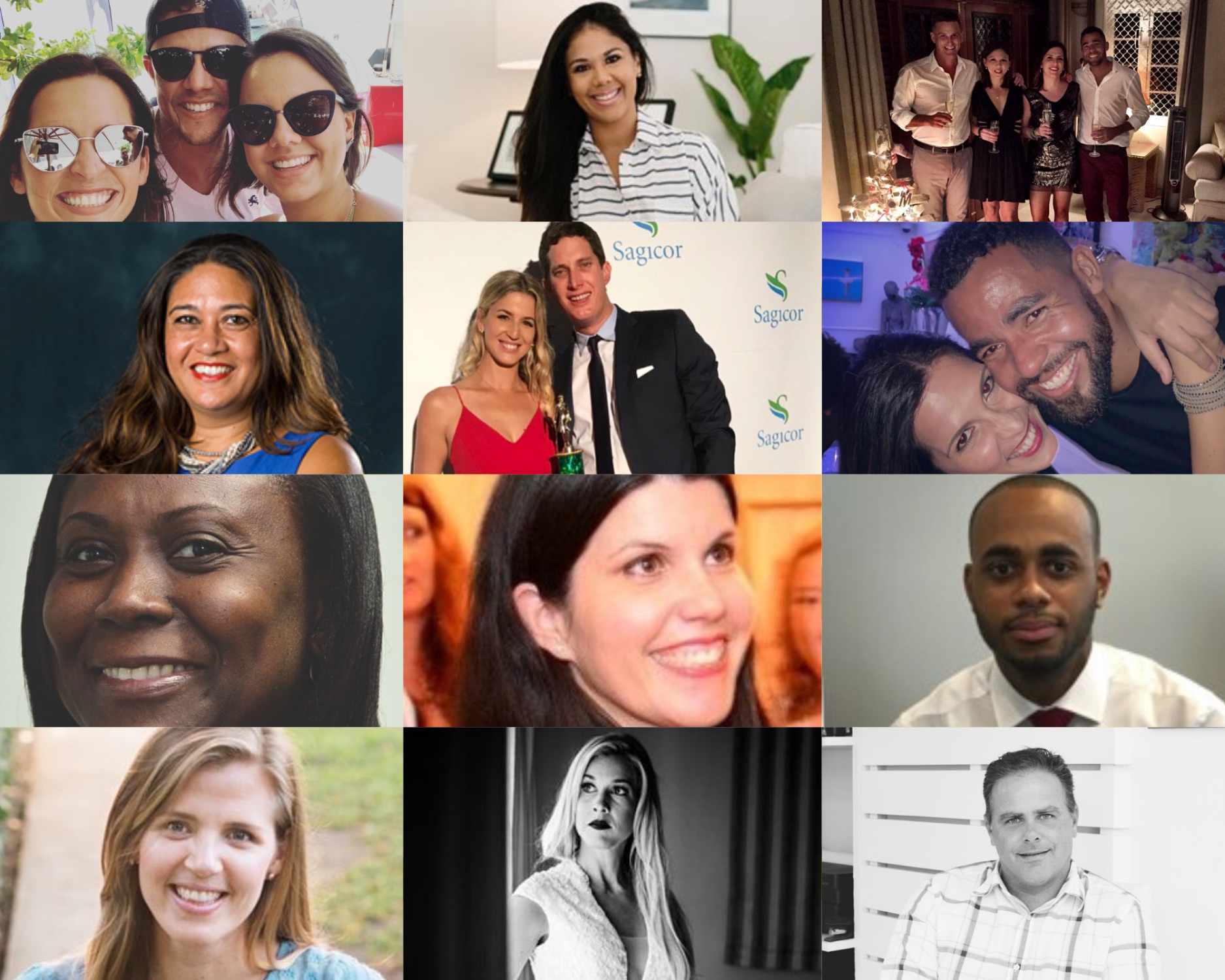 Top Left L to R: Kim & Chris, Chantelle Ward of Chantelle Alicia Interiors, Monique & Jonathan.
Second Row L to R: Karen Perreira of InterCaribbean Legal, Olivia Marshall of Sagicor, Julius
Third Row L to R: Kim Grant Mapp of ScotiaBank, Susannah Evelyn of Peter Evelyn & Co, Todd Phillips of ScotiaBank
Fourth Row L to R: Diana Hamelsmith of Diana Digital Studio, Gabriela Smith of Coral International Transport & Logistics / Bajan Pack, Andre Kelshall of Design Landscape Architects