You need to relax ….
August Wrap Up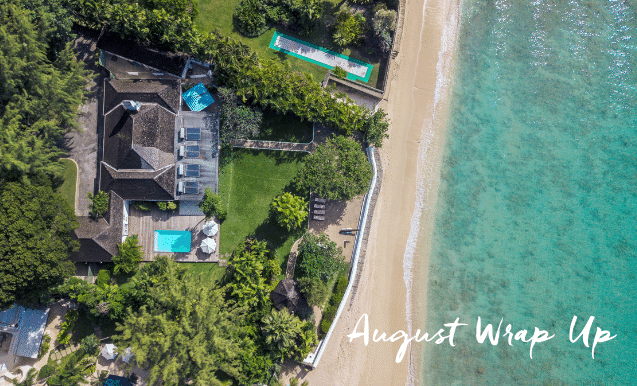 Writing the title of this blog really bugged me … when someone tells me "you need to relax" my hand turns into a fist and I immediately want to ... Ok … moving on…
I struggled a bit to start a blog this month and asked Justin if she had any ideas. I traveled for 2 weeks in August and also about 10 days in June so I have been off my mojo a bit in terms of agreeing sales. There are always times when that happens in an agent's career (get used to it). You just need to refocus your mindset on the positive... then things will start to happen again.
Bearing that in mind, Justin said I should focus on the subject of "time needed". The time you take to clear your head, switch off and reset. We then both had a good laugh at the thought because I don't think I have ever learned how to switch off. I remember in my other life, on my honeymoon, incessantly checking my emails. I wondered if it had something to do with my relationship, to only then realize 10 years later, it wasn't that, it was just me. I am always on … always. Some may say it's a bad thing, I think once you have it under control and you still make time for fun and relaxation it's not.
My typical vacation routine involves trying to wake up before my daughter to check missed emails. When traveling in different time zones it's possible, however, once back to reality its 5 am wake up calls … thanks, Charlie! So, once I am up and coffee is in hand, I begin the process of answering said missed emails. I don't know why, but that brings me a certain level of calmness which allows me to enjoy my day. Is that weird? Tell me there are other people out there like me?!?
I believe in work and play and equally balancing the two. Some people call me a robot and don't know how I do it, but I encourage you to come and work and play with me and I will show you how.
Here are some deals I closed in August, while checking my emails at 8:00am and enjoying margaritas by 10:00am.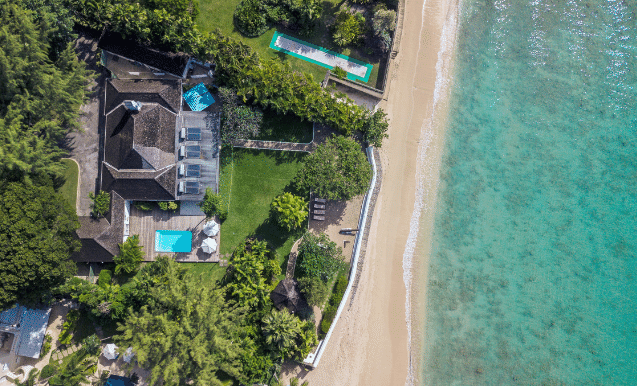 High Trees
The most coveted spot on Gibbs Beach closed in August. This one-acre beachfront property was originally listed at $18M 5 years ago and then relisted exactly one year ago at $9M. This has to be the best deal that was on the market.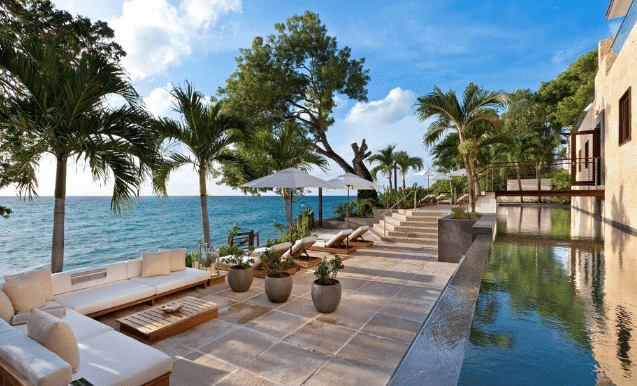 Portico
Portico encompasses sleek modern design, luxurious finishes, excellent workmanship and the best view on the market. When you enter your apartment, it feels like you are on a boat and no one else is around. These apartments were originally listed at $3.95M in 2008. The development changed hands and in 2017 it was listed at $2.15M. Cue to today … all the apartments are now sold.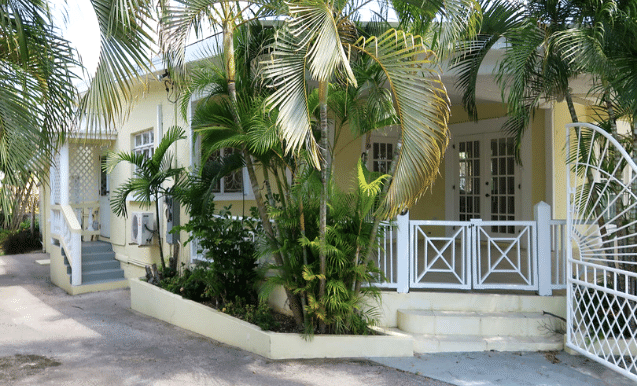 Warners Terrace
My friends often tell me "You don't sell what I can afford." and they couldn't be more wrong. I operate in all aspects of the market and I love more than anything to work with my friends. This sale was a true testament to that. Easy FUN client, excellent property, great investment for the future. We also had a good time along the way to closing this sale.
Here are all the transactions I was involved in for August, whether on the listing or selling side. I can't wait to work with you this month so please reach out!