Eco Lifestyle & Lodge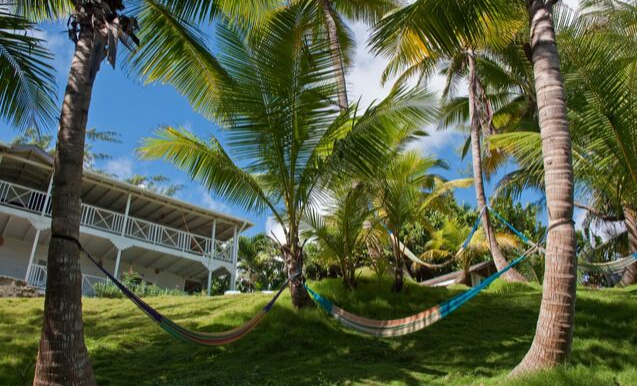 Nestled on the hillside of the rustic East Coast of Barbados, ECO Lifestyle & Lodge provides you with a unique opportunity to venture off "the beaten path'.
Fueled by the motto, "Nourish Your Soul," ECO's approach to their dining, accommodation, and social responsibility are holistic.
Location is Key
Situated on the East of the island, ECO benefits from the area's unique characteristics of untouched rustic terrain, bellowing tradewinds and never-ending coastal views. Hillside and shaded by the lush greenery from the gully below, ECO itself boasts 180-degree views of the famed untouched coast.
Offering quaint accommodation spread across the main house and cottage their 10 rooms are designed in a modern bohemian style. Each room features thought-out accents such as wooden slab headboards, aloe plants, and crocheted hammocks.
You'll have no trouble enjoying an afternoon siesta here!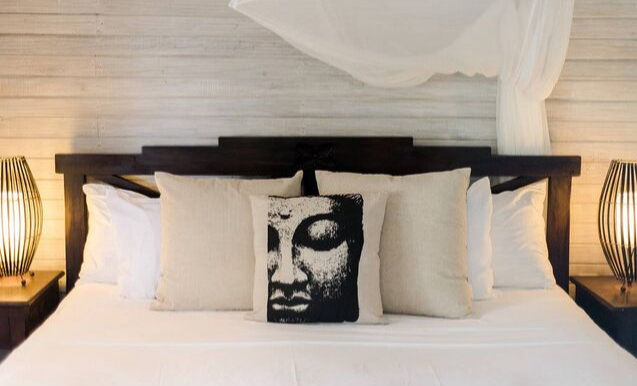 Farm to Table
ECO's Restaurant and pantry offer healthy, sustainable options that are primarily plant-based and made from organic, locally sourced ingredients. Their Le Cordon Blue trained executive chef ensures the menu is ever-evolving and encompasses provisions provided by local farmers. Dietary requirements here are never an issue as many of the offered options are vegetarian, gluten-free and dairy-free.
Sunday Brunch is a special treat. Guests, as well as avid foodies, can choose from a selection of dishes such as the lobster eggs benedict,
lion-fish tacos and freshly made cassava chips.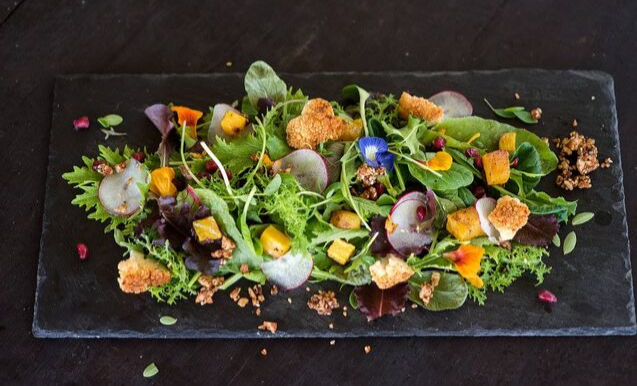 Sustainability is Key
To ECO, the goal is more than swapping out plastic for paper, it's about a 360-degree approach to sustainable living. For example, the majority of the restaurant's glassware is made from recycled wine and glass bottles, you sip from metal straws, eat on wooden or slate chopping boards and lounge around in furniture made from slabs of raw wood or upcycled palettes. Eco 's hotel is Green Globe Certified.
Eco is additionally committed to lessening their footprint on the local community by implementing a number of initiatives
Composting to nourish the garden and gully below
Menus and in-room guide covers made from local palm leaves and printed on recycled paper
The growing and maintenance of a culinary and medicinal garden comprising of kitchen herbs, fruit and edible flowers
Bringing together a deliciously crafted menu, modern accommodation, and sustainable living, ECO inspires all patrons to indulge and reconnect.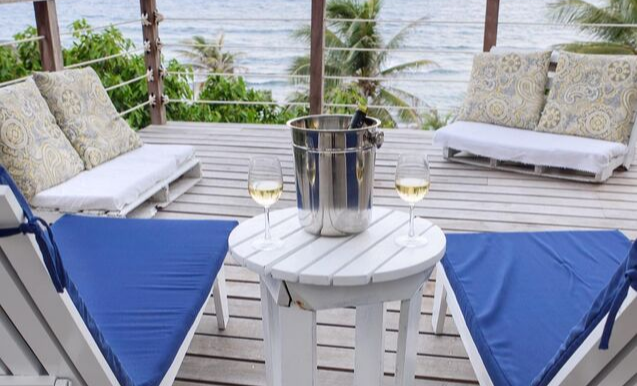 *Photos taken from ECO's facebook page.