Trending Now: The Fabulous Five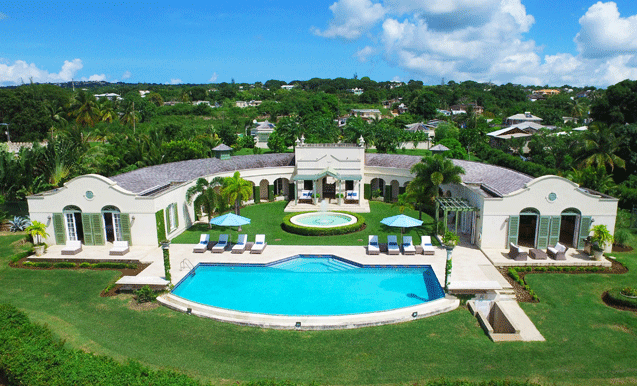 Barbados has an extremely reputable brand when it comes to luxurious island living, and it is always punctuated by villas as the ultimate luxury home. They are usually contemporary homes with an unmistakable, and very chic, flair, that nestle perfectly and harmoniously within their natural surroundings. Therefore, if you are considering owning a luxury villa, we present to you five of the most spectacular villas on our luxury property portfolio.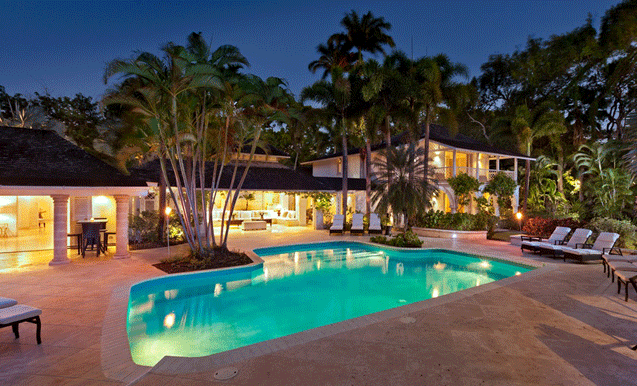 Bluff House & Cottage
The exclusive Sandy Lane Estate is the address for Bluff House and its cottage, and both enjoy a tropical ambiance nestled within a verdant 1.26-acre lot. The main house carries a magnificent grandeur of its own thanks to its impressive coral stone hallway, classic décor, stately dining area with its statement coral stone dining table and impressive six bedrooms with en-suite bathrooms. On the outside, the architectural design and accompanying landscaping are also spellbinding, most notably the enchanting private driveway and main entrance accentuated with a chic water feature and lush flora.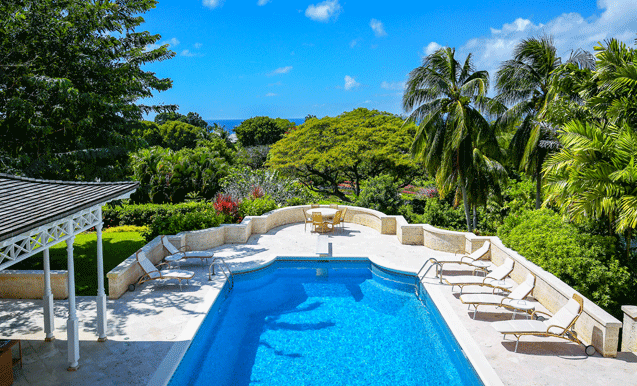 Aurora
The name Aurora perfectly describes this luxurious property, and it effortlessly exudes the classic luxury expected of a signature Sandy Lane property. This breathtaking home carries a distinct air of Caribbean charm and a welcoming warmth that is accentuated by the luxurious lifestyle it offers. Future owners of the lovely Aurora will enjoy one of the best Sandy Lane locations on High Ridge Road, as well as a proven viable prospect as a rental holiday home.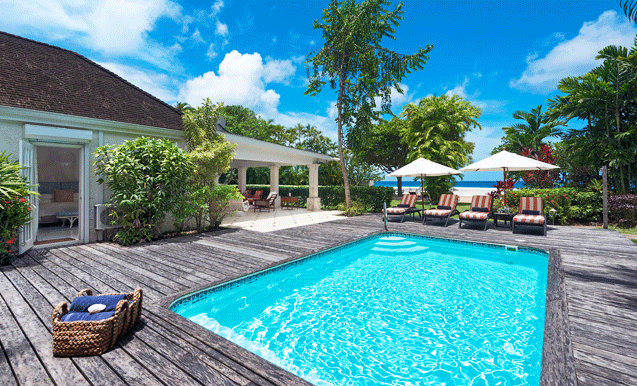 High Trees
This may well be the perfect chance to own a prime beachfront property on the coveted Platinum Coast. High Trees not only offers the rare chance to live in the coveted glow of the lap of Barbadian luxury, but the property also bequeaths its owner the right to call the most gorgeous beach on the coast home. High Trees sits on almost one acre of land on Gibbs beach in St. Peter, and while the four-bedroom home has its unmistakable charms, the property is ripe for development thanks to existing planning approval for a Larry Warren design.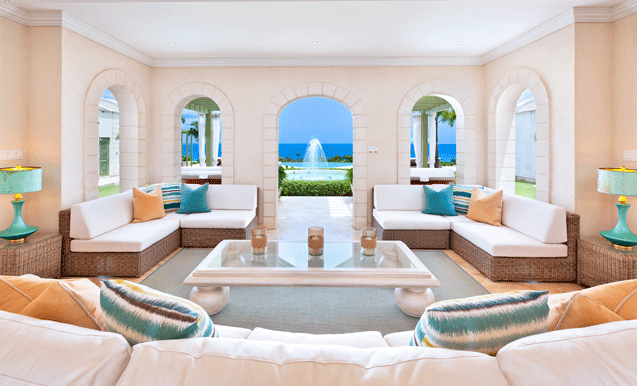 Marsh Mellow
The views at Marsh Mellow are the most unique of the dazzling Platinum west coast of Barbados. This ridge-front, six-bedroom home features a stunningly unique half crescent layout that creates an atmosphere that is exceeding amenable to fresh sea breezes and radiant sunshine. Besides its signature layout, it carries an airy palatial style that is the perfect marriage of European and Caribbean influences accentuated with lovely décor, an infinity pool and deck as well as a gazebo. There is also a one-bedroom apartment on the property.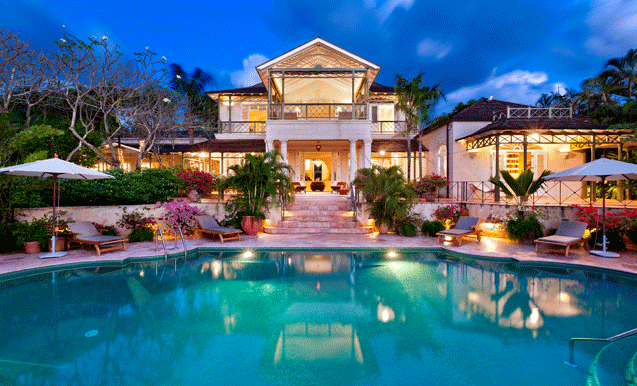 Gardenia
Over 280 feet of beachfront await at Gardenia, but it is in no way the main attraction at this Larry Warren, Messel-inspired home. Grand coral stone pillars, a winding staircase and mesmerizing views of the ocean captivate guests to the property, and its rich, colourful décor is also quite the statement piece. Considered one of the chicest odes to art, this luxurious home is the perfect canvas for appeasing the imagination. The home features unique works of art that include brightly coloured tapestries that flow beautifully over the coral stone walls; elaborate light fixtures that dominate the ceilings of the living and dining rooms; locally made clay pottery that features prominently in its spacious kitchen; and, other abstract pops of colour throughout.
Learn more about these five fabulous villas and many more by checking out our portfolio here!