Top 5 Properties This Week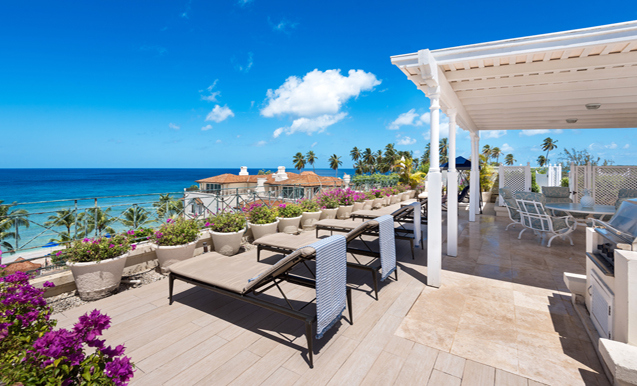 Island living is irresistibly sweet on its own; but when paired with the interiors, amenities, and views of these 5 amazing properties, it becomes that much more decadent. Located on the islands' platinum coast, these stunning displays of elegance are certainly equipped to wow, encourage and delight.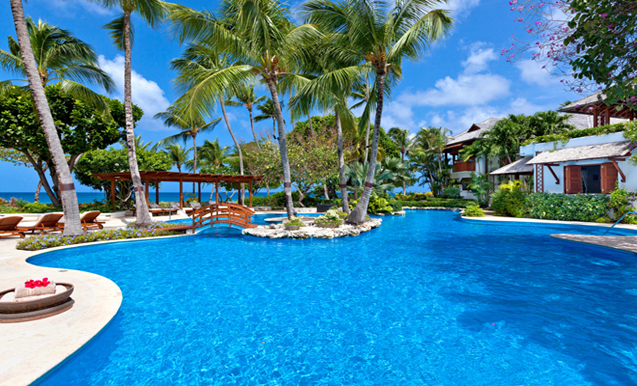 A one-of-a-kind tropical escape.
Set between two of the finest beaches on the west coast, Greensleeves occupies a sprawling 15.97 acreage of land. Designed by the renowned Caribbean architect Ian Morrison, the villa seamlessly blends the surrounding elements of tranquility and vibrancy with the rich accents of its east inspired interior. Boasting 13-bedrooms, the villa is also home to a jungle gym, cinema, and lounge just to name a few.
PRICE - Available On Request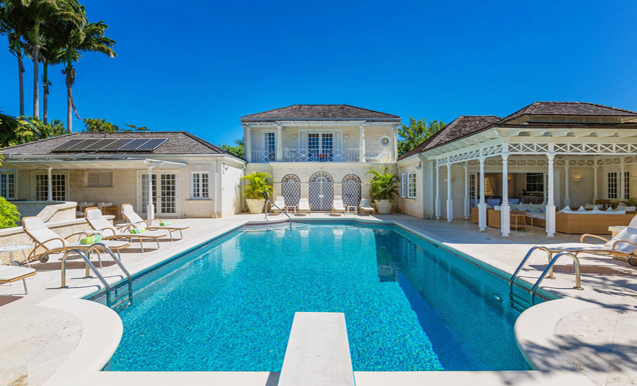 Traditionally styled, wonderfully located
Designed by the infamous Larry Warren, this 7-bedroom residence occupies a great position within the Sandy Lane Estate on High Ridge Road. Sitting on 2 acres of land, the villas' coral stone interior is complemented by the addition of pickled pine ceilings and wood trim throughout. The living areas themselves give way to beautiful sea views while simultaneously inviting you to enjoy their lounge-worth attributes.
PRICE - US $7,950,000

Traditional colonial luxury
Designed by the renowned architect David Spink of Gillespie & Steele, the property itself is set amidst lush private gardens and exotic trees. Offering truly stunning views of Sugar Hill and the Caribbean Sea, Firefly is certainly a place you should call home. Modernly equipped, the villa is host to an air-conditioned Italian inspired kitchen, charmingly furnished living areas, 5 bedrooms with en-suite bathrooms and an expansive covered terrace.
PRICE - US $3,300,000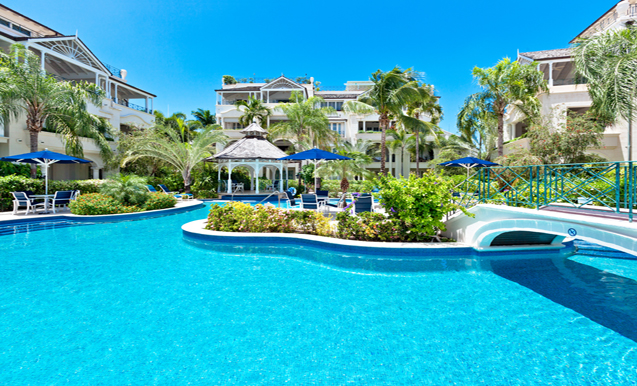 An immaculately designed penthouse
Situated in the exclusive beachfront community of Schooner Bay, 305 is a 5- bedroom penthouse. Spread out over levels, the apartment boasts 4,785 sq.ft. of living space with expansive views of the pool area and beach offered from each. Unique and luxurious in all regards, 305 is fully equipped offering a sea view office, two sitting rooms, a dining terrace, an open plan kitchen, and a private rooftop terrace accessible only by the apartments' private elevator.
PRICE - US $5,000,000

Refurbished luxury
One of only five luxury apartments located within Mantaray Bay's gated development, Mantaray Bay No. 2 was completely refurbished in 2014 by one of the islands' leading designers. Set out over two levels, the 4-bedroom apartment is equipped with a formal dining and sitting room, an exquisitely decked out kitchen, and a wide covered terrace with bar and barbeque.
PRICE - US $2,800,000