A Taste of 'Dockside at Port Ferdinand'
…a definite masterpiece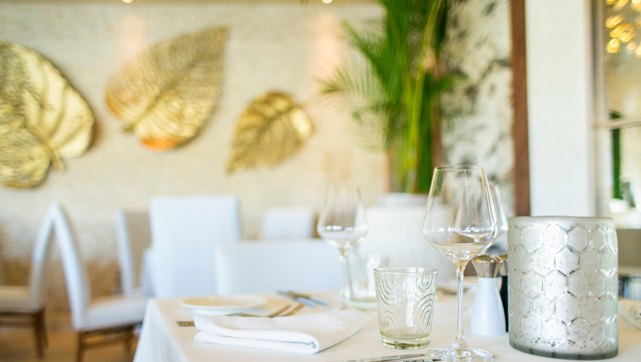 Being a huge fan of anything Michelle touches in terms of restaurant design and service and in total adoration of anything Larry cooks, I was beside myself when he called to ask if I could come to be a 'guinea pig' for Dockside at Port Ferdinand. This is the new masterpiece of Larry and Michelle Rogers, which is nestled in Port Ferdinand.
The transformation of the restaurant is spectacular. From the wall finishes to the ornate lighting fixtures and stunning mirror, all of which Michelle spent quite some time perfecting. We started in the bar and were served the best martini I have ever had on the island by Stuart. The chef sent out some pâté which was what we call "melt in your mouth".
Regan took us over to our table on the extended dock where the marina waters are now lit for added ambience. Menu choice is difficult, we wanted to order everything but, there is only so much four people can inhale in one sitting. Larry came over, and we told him to bring whatever he thought we would like, which was probably a hard choice for him as well in retrospect! We started with the most tender grilled octopus, fresh salmon crudo with spicy avocado, beetroot ravioli which was stuffed with goat cheese – who knew a vegetarian dish could be so amazing, fresh bouillabaisse and tender oxtail on pappardelle.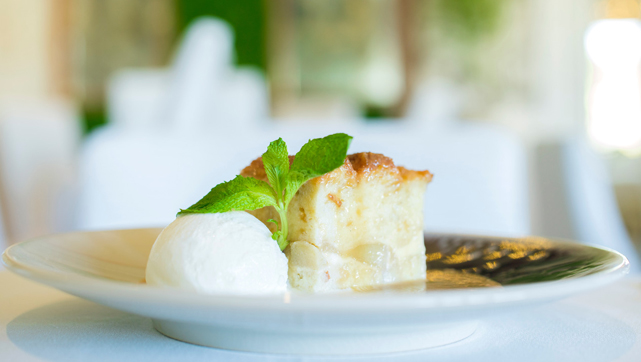 Scrumptious Bread Pudding at Dockside
It was every man for themselves for the main course. I had one of the softest short ribs I have ever had in my life. I am still dreaming about it. Dessert we all shared, some more than others (being me), the two that stood out were the crispy bread and butter pudding and the coffee icebox cake.
The service is excellent, as is their attention to detail. I am eternally grateful to Larry and Michelle for that experience; it's one that will go down in the books. This is going to be the hot spot for this coming winter season! I encourage you all to try it!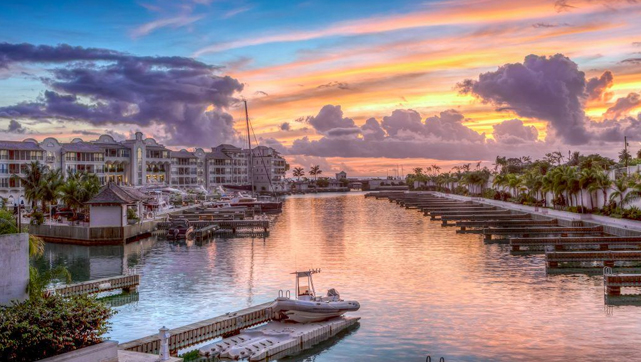 Photo compliments Port Ferdinand, Barbados
Rachel Edwards is the Sales Manager for Barbados' real estate brands - Terra Luxury and Terra Caribbean. If you need advice on real estate sales or rentals in Barbados, how you can live at Port Ferdinand and enjoy the best bread and butter pudding on the island, she's just a call away!