When Luxury Makes a Statement
...Luxury Homes with (Super) Cool Features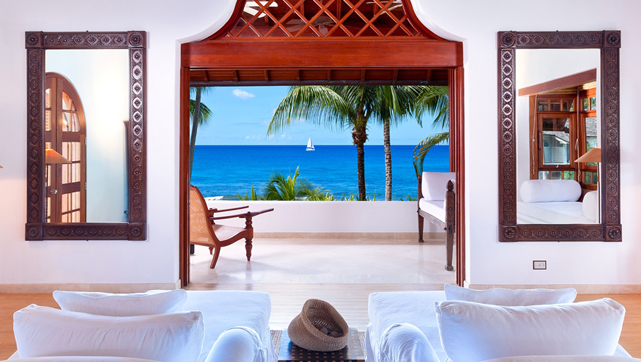 For those in the market for a luxury home, there are many factors that contribute to making a house a home. But, besides lush gardens, beautiful views, pool decks and space for the tots to run free, keep an eye out for those unique features that will transform your space into an experience that is authentically yours. From cultural gems, to art pieces and architectural wonder, the homes below are sure to make a lasting impression with their statement features!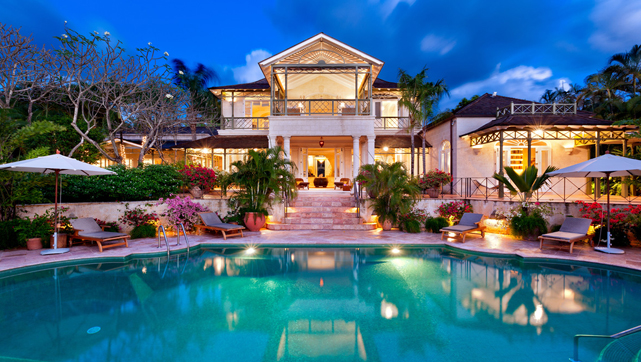 If you've had the chance to visit the lovely Gardenia, you will agree that it is truly an ode to art. While this Larry Warren, Messel-inspired home boasts signature coral stone pillars, winding staircase and mesmerizing views of the ocean, its décor is also quite mention-worthy. The home is a treasure trove of unique works of art that adorn each space to create a unique ambiance and evoke deliberate moods. The home is a gallery of brightly coloured tapestries that flow beautifully over the coral stone walls; elaborate light fixtures that dominate the ceilings of the living and dining rooms; locally made clay pottery that features prominently in its spacious kitchen; and, other abstract pops of colour throughout.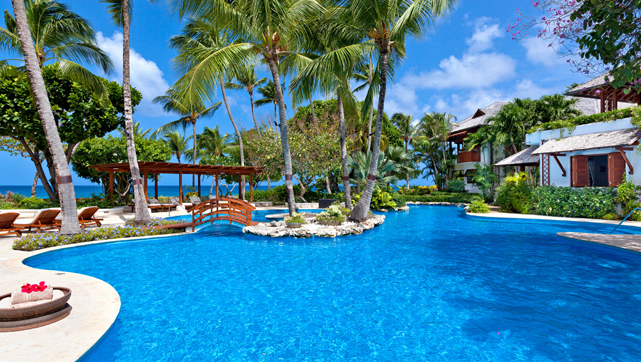 The essence of Ian Morrison's Greensleeves is simply Asia on the beach. This icon of island luxury has earned its flagship status for several reasons, namely its one-of-a-kind Asiatic architecture and design that features décor and other elements from Bali, Indonesia and other countries from across Asia - such as the giant Moroccan palm-oil pots and bold Mongolian temple doors at the home's entrance. But, the most notable of its statement pieces is its Japanese water garden, complete with a thriving koi pond that meanders throughout the home.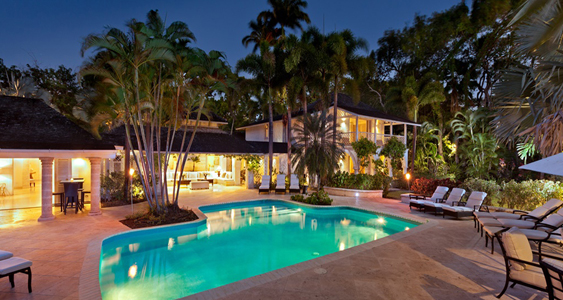 Nestled on a special 1.26-acre lot of verdant gardens within the prestigious Sandy Lane Estate is the architecturally stunning Bluff House. This world of design wonder starts with a captivating private driveway and entrance donning a calming water feature and lush flora. And, as if not to be outdone by its stunning grounds, the main dwelling carries a magnificent grandeur of its own. It welcomes one and all with an impressive coral stone hallway, stately dining area with its statement coral stone dining table and an impressive six bedrooms with en-suite bathrooms.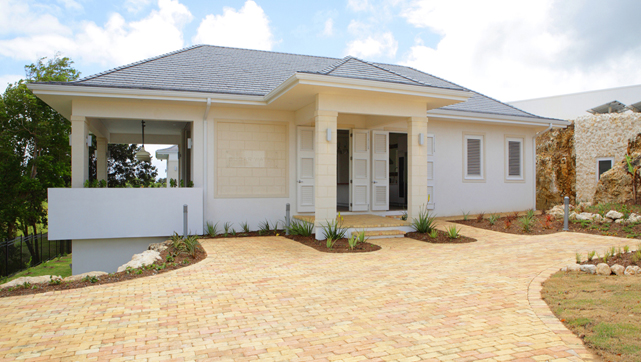 Get ready for a new type of luxury experience at the beautiful Sugar Water. The lucky future owners of this lovely three-bedroom home will experience a unique oneness with nature against the lovely backdrop of the Apes Hill Club golf community. Perhaps best described as eco-chic, it is the only net-zero energy home located in the luxurious Apes Hill Club and is aptly surrounded by mature fruit trees that line a natural waterway. Besides its eco-conscious design, the home also features a nifty wine cave that is perfect for entertaining.
Therefore, if you are interested in finding out more on these awesome features, the homes, or simply for more luxury homes with statement features, be sure to peruse our listings here!