The Top 5 Properties This Week!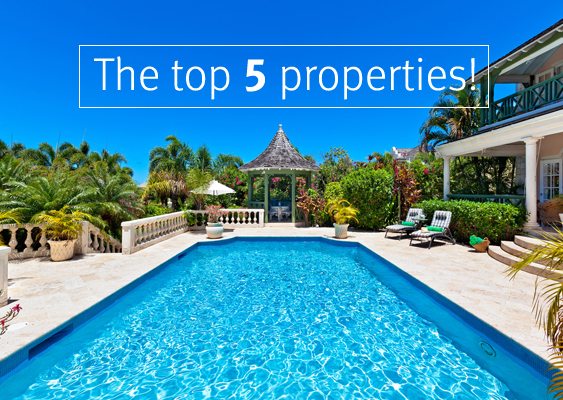 The Terra Luxury property market caters to the niche luxury property market in Barbados. A continued partnership with leading global property firm, Knight Frank, strengthens Terra Luxury's international reach, reinforcing the exclusivity of its clients' luxury homes and extending its services to discerning clients worldwide who aspire to own an exquisite property in Barbados. This week, we share with you our Top 5 Listings for the week, with valuable agents insight on just what makes each luxury property, perfect in its own way!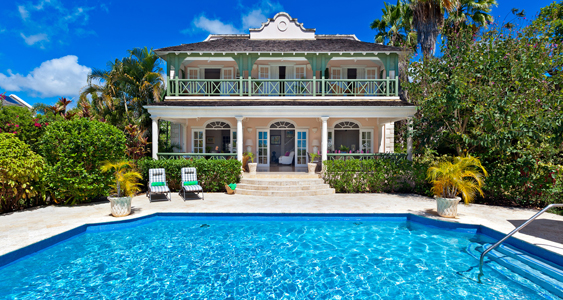 A five bedroom home with great sea views, a large swimming pool and well landscaped gardens.
Barbados Best Beaches

Restaurants
Polo

Alleynes Bay
Reed's Bay
Gibbs Bay

Lone Star
Lemongrass (Limegrove)
The Tides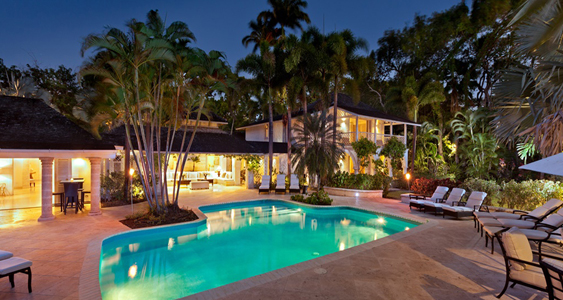 This impressive estate comprises a 6 bedroom main house and 2 bedroom cottage with private access to Sandy Lane Beach.
Barbados Best Beaches
Restaurants
Golf

Sandy Lane Bay
Paynes Bay Beach
Heron Bay

The Beach House
Nishi
Daphne's

Sandy Lane Golf Course - Club House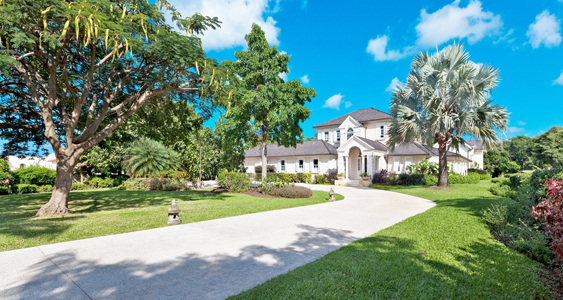 Six bedroom home occupying a unique location within Sandy Lane, sea views and also adjoining the Country Club Golf Course.
Barbados Best Beaches
Restaurants
Polo

Sandy Lane Bay
Paynes Bay Beach
Heron Bay

L'Accajou (Sandy Lane)
The Cliff Beach Club
Coral Reef Club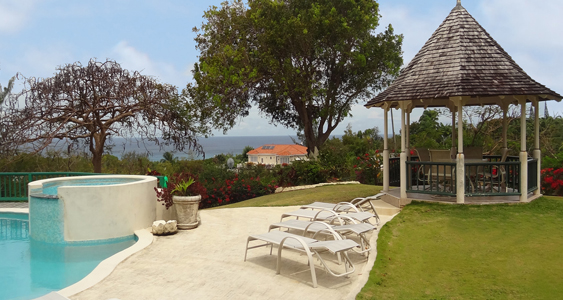 An executive five bedroom family home on a breezy lot with full size swimming pool, Jacuzzi, spacious grounds and fabulous sea views.
Barbados Best Beaches
Restaurants
Golf

Gibbes Beach
Mullins Beach
Reed's Bay

Juma's
The Lobster Pot
The Orange Street Grocer

Royal Westmoreland Golf Course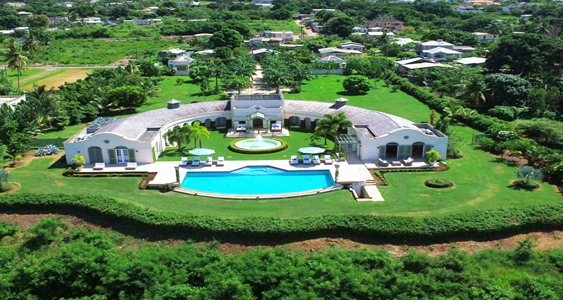 A beautiful four bedroom architect-designed villa with unique half crescent shape, and stunning vistas of the platinum coast.
Barbados Best Beaches
Restaurants
Polo

Gibbes Beach
Mullins Beach
Reed's Bay

Palm Terrace @ Royal Pavilion
Coral Reef Club
Mews