The Musical Talents of Kevan Sahai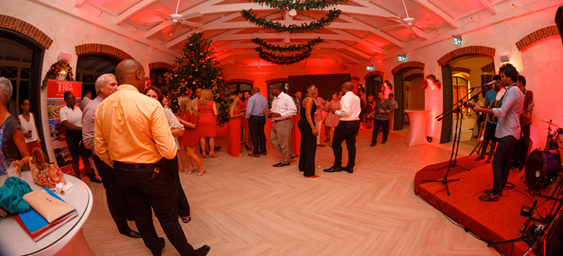 A fetching voice, and interesting journey and a penchant for making a lasting impression - this is the essence of the man of the moment.His name is Kevan Sahai, and it is a brand that has already preceded the man and is on its way to joining an esteemed list of self-taught masters of the art - a rare and privileged breed that have been naturally gifted by the omnipotent.With a passion and a guitar, a 16-year-old Kevan decided to make music his calling. Three years later, he made a decision that would be considered taboo by the average Barbadian youngster.
"When I was 19 I dropped out of college, and I quickly realized I couldn't support myself on small gigs - so I took another job. My dad wasn't too happy about me leaving college because when you think about Barbados, there is no big market for the kind of music I'm playing. But then I ended up doing more shows, and through word of mouth it built from there."
Now, some 13 years later, the musician has charted a new path for Barbadian musicians with his Indie-folk contributions to the entertainment circuit. Influenced by the likes of John Mayers, Ray Charles, James Morrison and Otis Redding, this self-described old-soul brings a diverse range of musical treats to his audiences.
"My original music is singer song writer acoustic - like indie-folk - and it is a very melodic acoustic guitar. If I'm doing a soft acoustic set, which is very intimate, I can show a lot more refined detail and characteristics. But, if I'm playing a bigger set with my band then the energy really comes through. I've had people see me play acoustically that were like - 'Oh my God, your voice is amazing!' But, then they see me with the band and they're like - 'Wow! I didn't know you could do that as well!'."
Then, the gamble really started to pay off for Kevan.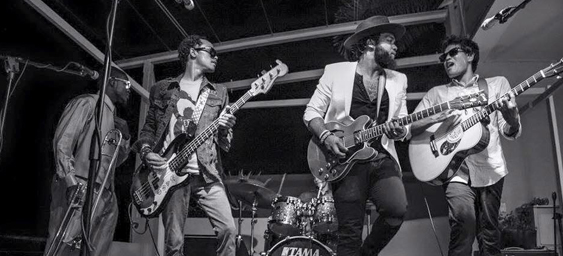 Photo compliments Kevan Sahai
"So, after I started playing at small bars on the south coast, things got better and I started doing more private shows for people having parties. Then I started playing at more upscale venues including Lexi's Piano Bar and Spago."
"One night I was performing at Spago in Holetown, and this tourist guy walks up to me in a short pants, T-shirt and a football cap and says he really likes my voice. He introduced himself as Michael and said he wanted me to come over to his table at the end of the set so he could introduce me to his friends."
Kevan's talent had unknowingly struck a chord with Michael Bublé. They had dinner that night along with Mrs. Bublé, and talks for possible future collaboration ensued. While on the topic of famous personalities, it is worth knowing that Kevan has also performed for Prince Harry, and has recorded for Andrew Lloyd-Webber and played at his wife's birthday party at their holiday villa.
So, it is no surprise that this musical talent has broken into the international arena and has appeared at some impressive performance halls and venues. His audiences have flocked to venues in San Francisco, Brussels, Germany and Toronto just to name a few, and having traveled throughout the United Kingdom, he admits to having a staunch following out of that market.
"I have a huge following from the UK - it is ridiculous! I was taking a trip to Belgium to do a show and on the last night I was in Brussels catching the Eurostar back when someone approached me and said 'Kevan? We remember you! Can we take a picture?' I was like really? In Belgium? It's crazy how you are not self-aware of these things but people are very much aware of you!"
For those who have not been fortunate enough to enjoy the company and talent of Kevan Sahai, join him at one of his local performances at the Cliff Beach Club, Sandy Lane hotel, Cin Cin by the Sea Restaurant and the newly opened Hugo's Restaurant in Speightstown. Or, reach out to Kevan via his social media for a more intimate session amongst loved ones.