At Home in Gibbs, St Peter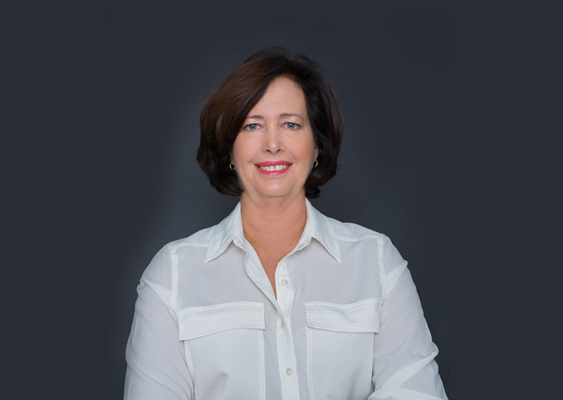 Anna Lee Warren, Real Estate Agent
If you are looking for a beautiful neighbourhood to call home - one that truly retains its Barbadian flavour - look no further than Gibbs.
The residential area of Gibbs, St Peter is popular with local residents and visitors for many reasons, but mainly thanks to its naturally lush vegetation and many mature trees, its peacefulness, its authentic charm and, of course, the beautiful Gibbs Beach. Subdivided in the early 1900s, the present residential areas at Gibbs - which encompass Gibbs Beach, Gibbs Glade, Gibbs, Gibbs Hill and Piedmont - occupy lands that were formerly part of the Gibbs Plantation.
The most well-known location within the Gibbs catchment is its beautiful bay - Gibbs Beach. Its hallmarks are crystal-clear waters and tall shady trees that line the shore and is a favourite spot of local and visiting boaters and beachgoers. Thankfully, there are no hotels or beach bars here - just friendly residents and visitors enjoying the beach and the refreshing Caribbean breezes!
Fortunately, we have a number of homes for sale within the area, all with inviting swimming pools and surrounded by attractive gardens. To start, there is Rock Ridge (presently under offer), Gibbs Lodge and Gibbs Breeze, as well as the small ridge-front residential area of Gibbs Hill - located just up from the beach and benefitting from lovely island breezes. Gibbs Hill has recently proven itself as a great option thanks to the recent sale of the beautiful Villa Lodge and Gibbs Hill Lot 17B - a lovely parcel nestled within the area. And, for an idea of the area's options and their orientation in relation to the beach, Gibbs Glade residents have a dedicated access to Gibbs Beach, and many other residents frequently use this unmarked access point to enjoy the tranquility of the beach.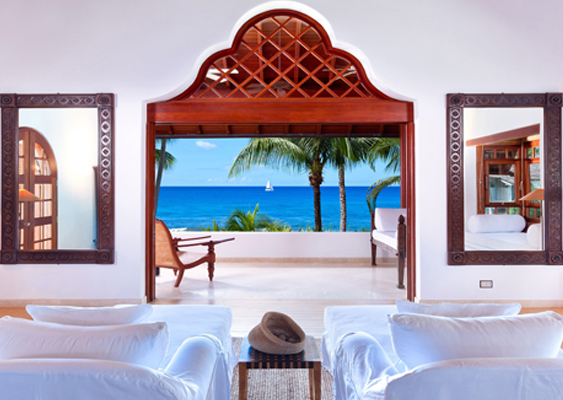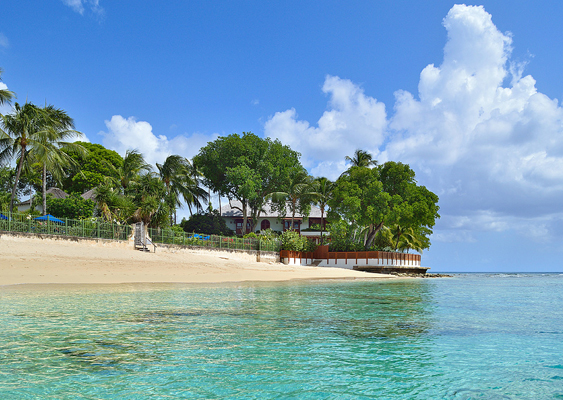 View from Greensleeves Greensleeves on the picturesque Gibbs beach
While on the topic of locations in relation to the beach, the most envious beachfront location is enjoyed by the property at Greensleeves, which occupies the entire south headland of Gibbs Beach. It has 3-plus acres on the beachfront which houses two residences and almost 13 acres of parkland across the road from the beachside - making it the most impressive home presently on the market for sale in Barbados!
Beachside homes in Gibbs are very desirable, but to own one you'll need to move quickly - especially since Waverly and El Refugio, two lovely 3-bedroom beachfront properties, have recently gone under offer! Fortunately, just north of Greensleeves is Emerald Beach, where six Larry Warren designed villas are nestled into tropical gardens. But, within this exclusive villa community, Emerald Beach No 3 is the only unit that is presently for sale - so, take a minute to click here for more details before it's gone! But if you just want to stay at Gibbs on your next visit, many of the homes on Gibbs Beach are available for holiday rental – such as Westhaven or Harmony House.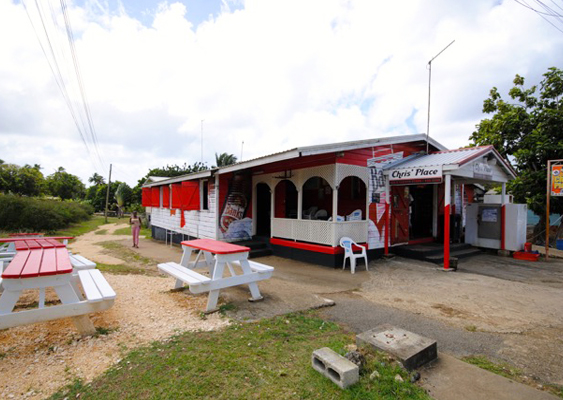 Gibbs also has a charming lifestyle to offer through its local hotspots; Mullins Beach Bar and Restaurant is a short walk north, and inland, we have Chris' Place, an authentic local shop run by Chris Bryan and his wife Maureen. Chris' is known for tasty home cooked food served daily, and offers a set weekly menu that many locals and visitors alike enjoy. People come from all over the island to enjoy Chris' food, and on Friday evenings, there is even a DJ on hand! At the bar, the UK Premier League matches are popular, and fans make sure their favourite teams are well supported. But, as Chris himself is a cricket fan, on any given day you may find West Indian cricket legends such as Desmond Holder, Brian Lara, Gordon Greenidge, and Sir Garfield Sobers enjoying food and sharing cricket stories at Chris' Place.