The Roof Has Been Raised
Dear Clients and Friends,
Terra Luxury represents some of the best properties on the market, so it only seems fitting to present them on one of the best websites in the market. Some months ago we set out to build such a website with our efforts centred around three defining pillars: 1) to provide you with a superior online viewing experience, 2) to deliver a bespoke presentation of flagship properties, and 3) most importantly, to give our sellers more of what they deserve – one-click access to data and knowledge throughout the sale of their property.
Making Bold First Impressions with the Full-Screen Experience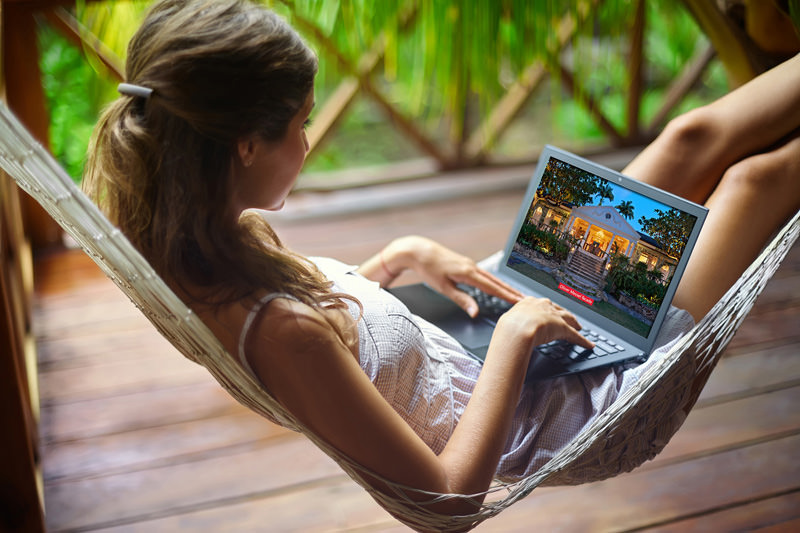 Full screen images on Terraluxury.com
First impressions are everything. And while large format images have been around for some time, they stop short of the genuine full-screen presentation which really enhances a property's first impression. Terraluxury.com offers you a striking full-screen viewing experience for all our properties, across all platforms and devices. This important feature sets our clients' properties apart from the rest, as it has yet to be implemented by leading brands locally or in the United Kingdom and the United States (including Realtor.com, Zillow and Trulia).
Inviting Flagship Property Clients to a Bespoke Presentation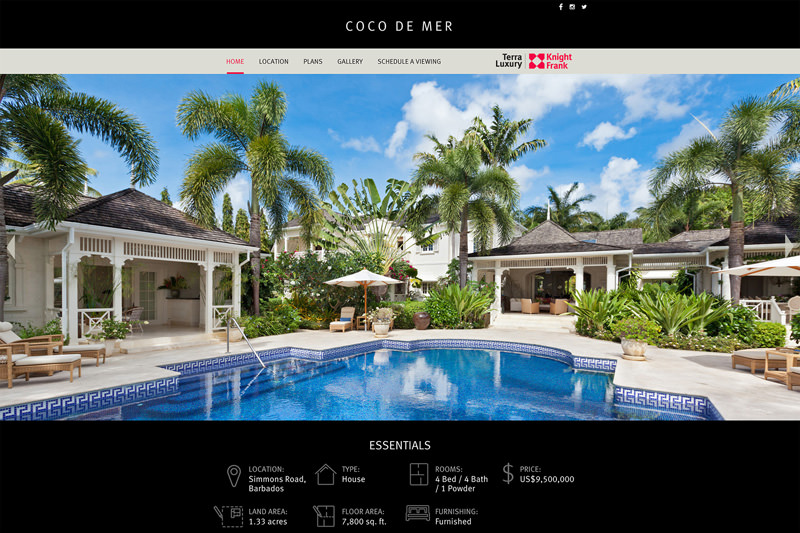 Microsite for Coco de Mer
A special property deserves special attention. Terraluxury.com now offers bespoke microsites to those exclusive properties that attract the most discerning clients from around the world. In addition to the customised branding and presentation available for each microsite, the unique URL enables our team to enhance search engine optimisation (SEO) and marketing campaigns. Our clients receive a more targeted and effective approach in selling their flagship properties.
Putting the Seller in the Driver's Seat with a Personalised Dashboard
As a seller, you should not have to wait for an agent to call or email you with an update. Instead, you should be in-the-know at all times. That's why we are excited to formally launch the Seller Dashboard – your personal dashboard on terraluxury.com which keeps you informed and engaged throughout the sale of your property. This industry-leading tool puts the seller in the driver's seat with in-depth insights and a level of engagement with the agent that is unparalleled.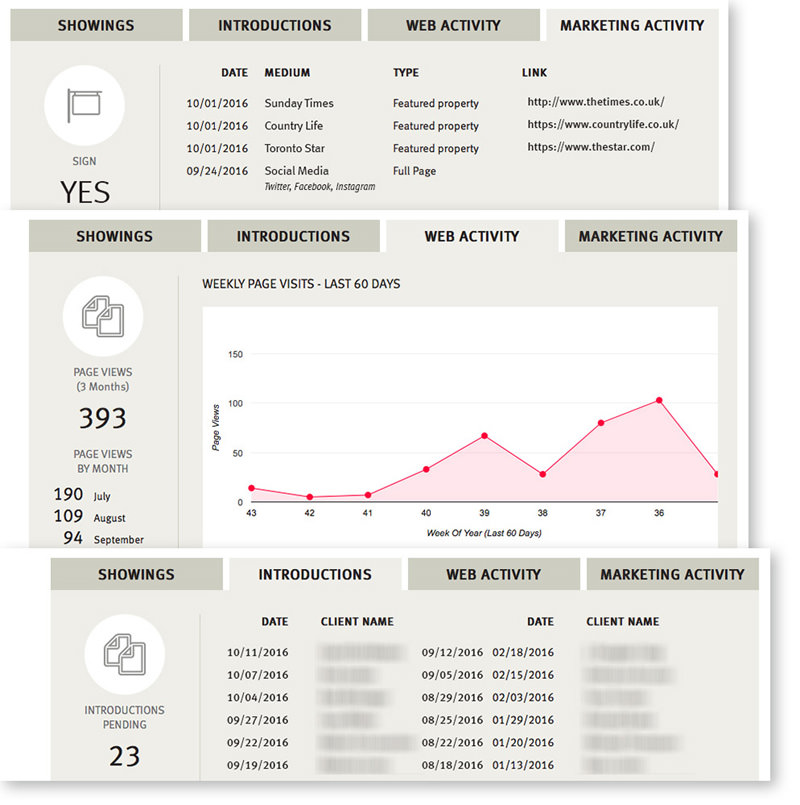 Seller dashboard visuals
Our sales team will contact you to share the details of this new tool, but here are some highlights:
Private login to your personal account on terraluxury.com
Personalised updates from your listing agent in real time
All details and dates for your property's marketing initiatives including signage, advertising, mailers, social media, etc.
Custom website statistics on your property's online listing
Lead generation insights from specific marketing and business development initiatives
Names, details and historical record of all qualified buyers for the property
Details on conversions and showings of the property, including buyer details, viewing dates and times, and buyer feedback
Insights on relevant comparable sales and market activity
Tell Us What You Think
All of these new features on the website were designed to enhance the marketing of your property. We believe that these digital tools combined with the uniquely personal touch of your Terra Luxury agent will be effective, however we would love to hear your feedback. We welcome your thoughts and suggestions so we can continue enhancing the experience at terraluxury.com.
STAY IN THE KNOW WITH TERRA LUXURY

Sign up for our bimonthly updates by subscribing to our newsletter.

Feeling Social? Be sure to like and follow Terra Luxury on Facebook and Instagram