Things You Didn't Know Can Lower Your Property Value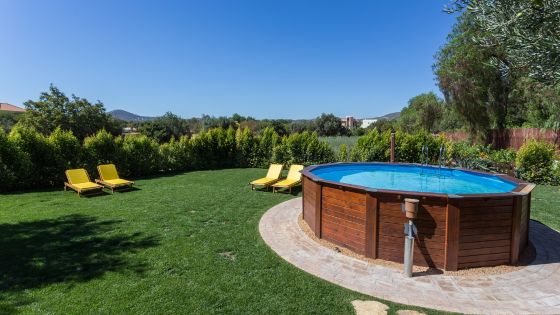 Your home is one of your most significant possessions, and you probably don't want your biggest investment to diminish in value. Whether it's a large luxury home or a modest condo, your property might be worth a considerable amount when it comes time to sell it. That said, some repairs and additions aren't worth it, as they diminish the value rather than add to it. Follow along to learn about a few things you didn't know can lower your property value.
Gaudy Paint Colors
Even though it might seem like a great idea to paint your walls bright yellow, it won't add to your home's value. Unfortunately, potential buyers see gaudy paint colors as something they'll have to take care of as soon as they move in. As a result, they might not be willing to pay the asking price; on the other hand, buyers are more likely to pay extra for a neutral, well-painted house. Avoid bold shades and patterns when considering paint swatches for your living room or kitchen.
Above-Ground Pools
There's nothing better than dipping into a pool on a hot day, but above-ground options won't add to your yard's overall appeal. Many people see these temporary pools as eyesores, which actually decreases your property's value in the long run. If you want to add a pool to your home, installing an in-ground one is one of the best ways to increase your property value and buyer appeal.
Outdated Kitchens and Bathrooms
While there's nothing wrong with renovating the bedrooms, adding a bar area, or repainting the living room, leaving your kitchen and bathrooms outdated isn't a good idea. Interestingly, updated, modern bathrooms and kitchens are a few of the biggest selling points when it comes to real estate transactions. Putting off those kitchen renovations or modernizing your bathrooms may cost you if you want to sell your home.
Poor Landscaping
Curb appeal is crucial in assessing property value; therefore, putting all your time and energy into the interior isn't always helpful. Poor landscaping is a surefire way to turn potential buyers away from your property, as they'll see it as a bunch of extra work for them. With that in mind, consider planting trees, cleaning up trash and fallen foliage, and pulling weeds to improve the overall appearance of your yard.
After learning a few things you didn't know can lower your property value, you might consider putting in more work before hiring real estate agents in Barbados. Whether you're actively thinking about selling or slowly building your investment, knowing what to avoid along the way can help you in the long run.