A Quick Guide to the Major Regions of Barbados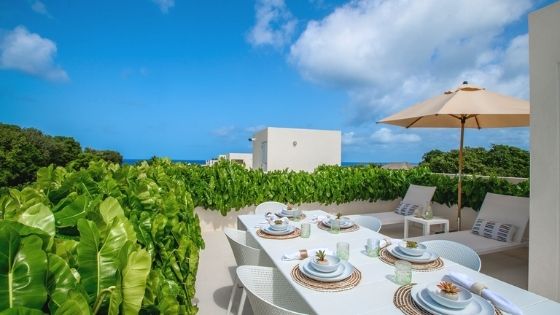 No matter where you plan to stay or live in Barbados, you can easily visit any region or parish on the island. Because this nation measures only about 170 square miles, you can make a day trip and visit any coast or area. Although the entire island is absolutely beautiful and visitor friendly, you might find this quick guide to the major regions of Barbados helpful as you plan out your trip.
Christ Church
Christ Church is typically the first parish visitors see, as it houses the international airport. You'll find this region on the southern coast of Barbados, and it harbors many of the island's restaurants, hotels, bars, and tourist attractions. The weather conditions in Christ Chruch are ideal for windsurfing and kitesurfing.
St. Michael
St. Michael is one of the most popular parishes because it's home to Bridgetown, Barbados's capital. Bridgetown houses the parliament buildings, historic sites, and even sports stadiums such as the Kensington Oval. You can also find Carlisle Bay Beach in St. Michael; it's the perfect place to swim and soak up the sun.
St. Andrew
The Parish of St. Andrew, also known as the Scotland District, resembles the landscape and terrain of Scotland. It features Farley Hill National Park, where several different music festivals occur. In St. Andrew, you can enjoy stunning views, take walks on the beaches, and explore the countless historical sites and museums.
St. Thomas
The Parish of St. Thomas doesn't look like the rest of Barbados, but it makes up for its shortage of beaches with extensive historical sites, museums, and outdoor activities. In fact, St. Thomas is the place to be if you love exploring underground caves, watching artists at work, and taking in endless history. It's the home of Harrison's Cave, which is one of the most prevalent attractions on the island.
St. James
St. James is one of the most luxurious regions of the island; in fact, many celebrities enjoy spending time here. It's home to several beaches, incredible dining options, golf courses, and even the fascinating city of Holetown. Interestingly, Holetown was the first English settlement on the island. Consider browsing St. James for luxury homes for sale in Barbados,and spend your time living in pure bliss.
Although these are only 5 of the 11 parishes of Barbados, they illustrate the diversity of the island. This quick guide to the major regions of Barbados proves that there's a parish that can suit your needs, no matter your preferences.