Long-Term Rental vs. Buying a Home in Barbados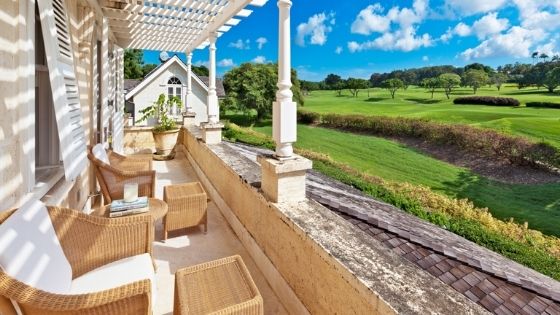 Barbados continues to welcome vacationers, remote workers, and foreign property owners to visit and experience all that the island has to offer. If you find the ideal weather and stunning celebrations tempting, spending more than a week in Barbados is essential for seeing it all.
Let's discuss the unique aspects of long-term rental vs. buying a home in Barbados and how to decide which will help you get the experience you're looking for.
Long-Term Rental
While many visitors rent property in Barbados for just a few months or even less during their holiday trip, some opt instead for a long-term rental lasting a year or more. Spending a year on the island gives you the chance to see every festival, explore the vast number of small businesses, and experience the Barbados culture in a deeper way.
Long-term rentals are ideal for those taking advantage of the Barbados Welcome Stamp program, a 12-month opportunity to work remotely while staying abroad. For a higher price, though, some rentals come fully furnished so that you don't have to buy new belongings before getting to work.
Buying a Home
One of the most significant advantages to buying a home in Barbados vs. a long-term rental is the investment you make. Barbados, as a resort destination, has a high potential for returns for investors. Even if you want to retire into island life, owning your home ensures you won't experience fluctuating rental prices.
If you are looking to purchase property on the island as a foreigner, you'll need to obtain permission to do so from the Barbados Exchange Control Authority and be ready to pay taxes. Citizenship and permanent resident status will also be a factor.
How To Decide
If you've never moved to an island before or want to get to know Barbados better before taking on a mortgage, choosing to rent allows you a trial period to explore what it's like to live there. Renting also gives you a chance to see what region in Barbados is best for your version of island life.
The decision to buy is easier with the help of a team. Experienced agents and attorneys can help you make the most informed choices possible regarding your citizenship and finances. Property and real estate firms familiar with the ownership requirements and purchasing process are an asset for buyers still deciding if a Barbados property is right for them.
We are proud to bring experience, knowledge, and resources to the table for those looking to buy luxury homes in Barbados. Our team at Terra Luxury seeks out exclusive properties and helps you find the location with the amenities and experiences on the island you're looking for. If you are considering making Barbados your home, discover more about the process by reaching out to us today.