What to Expect when Entering Barbados
The quarantine process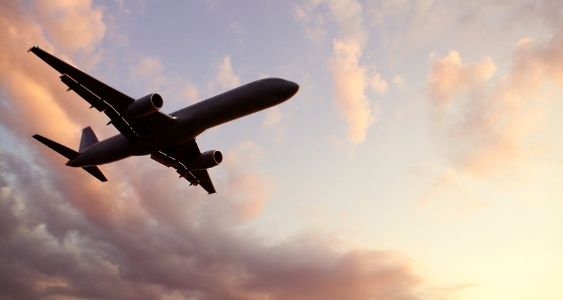 I am one of the few who have had the pleasure of traveling recently. My youngest sister got married in Miami in January, and my Mum, my sister, and I flew up to attend. Other than everyone having on masks at Miami International Airport, you would not really notice a big difference in getting through the airport, both entering and leaving.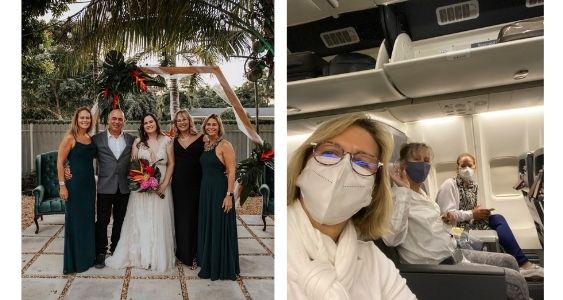 When arriving in Barbados, however, it is very obvious that this is not business as usual.
Once we deplaned, we got on to a bus that took us to the Immigration entrance (which the plane was parked in front of). We lined up in single file, and a gentleman asked us for our PCR results. I am very glad that we took the time to go to an Office Depot in Miami to print these out, it was much easier (and I do not like handing anyone my phone to hold). Once this passed his inspection, we got our temperatures taken by someone else and were shuffled along to the next stop. There, we were met with friendly faces with clipboards in hand, who asked us a barrage of questions (like, where were we staying, the name of the taxi picking us up, when was our Covid test was taken, etc.), and showed us how to download the app that was going to monitor our "quarantine tracking bracelets".
We provided this person with our names and our quarantine location, which matched the information on their clipboard. The gentleman then put our bracelets on to our wrists but did not curl it under like you would when you go to a party requiring you to wear a bracelet (more on this later). We then went to the Immigration window to have our passports stamped. As you walk out of the Arrivals Hall, instead of going to the luggage carousel, we had to turn right, to speak to another set of people who were there to give you the instructions on how the bracelet worked, the App, monitoring your temperature twice daily, who to call for support, and what to do if you have symptoms.
From there we collected our luggage, got our duty-free alcohol, and went out to meet our Government approved taxi driver, Sean Harris. The entire process took us less than an hour, but we were fortunate enough to be at the front of the line.
The process was well organized and moved seamlessly. My only feedback would be to introduce the App when you are filling out the online Immigration form, and where you attach your negative results for the PCR test taken within 72 hours of departure. My Mum's phone was not cooperating when trying to upload the App, but fortunately, we were all able to be on one device (mine), and I recorded and submitted all of our temperatures twice daily. This was very easy to do and is very user-friendly. We had an incident where we trimmed off the ends of our tracking bracelets because they were getting in the way, which we were NOT supposed to do. This caused our bracelets to start blinking. I called the helpline and spoke to a very pleasant volunteer who told me who to contact. The team was very responsive to emails regarding the bracelet.
On the 5th day after the first test that we took (in Miami), we went to the Best-dos Santos lab to get retested, with our reliable taxi driver Sean. Our test results took a very long time to get back, this was the worst part of the entire experience, the waiting.
What our Government is dealing with is unprecedented, and they are doing the very best that they can. Entering Barbados was professional and efficient, and we were duly impressed. Bravo!