A Sit down with Chris Hoad
The Owner Of The Mews Restaurant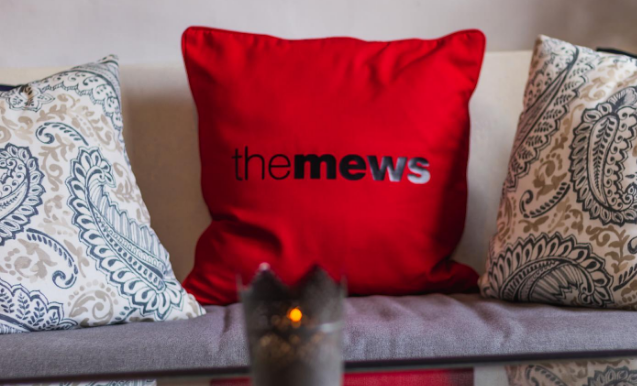 If the walls of The Mews restaurant could talk, we would have to put a gag order on them. This iconic restaurant on 2nd Street Holetown has been around for the past 3 decades, serving up the best libations, food and merriment that the west coast has to offer. I sat down with Chris Hoad this past weekend to talk about his restaurant, and to find out what he has been doing as it is certainly business unusual right now.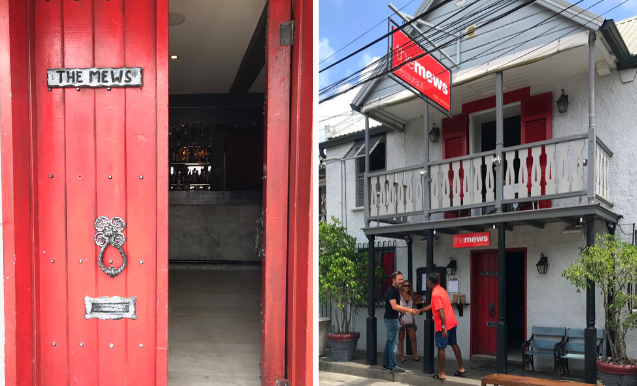 Perserverance is what springs from his mouth when I asked him what his secret is to having the longest standing restaurant on Second street. He tells me that the lion share of his business is repeat customers, and you can understand why. It's the type of place that when you walk in, the staff remember you, as most of them have been there for 10 plus years. It's a fabulous restaurant and a fun watering hole at the same time. It feels comfortable and familiar, like a good friend.
This year has been devastating for our Hospitality Industry, so I asked Chris what it's been like for him. He says that the situation has been fluid, so he has been working to suit, adhering to Government protocols and working with safety in mind for staff and guests within these guidelines. He has had to get creative and came up with a Taste of Barbados, serving local fare like pudding and souse on Saturdays. I have to admit, I was skeptical. So we decided to give it a try.
It was strange walking in on a Saturday afternoon, from the brilliant sunshine to the dimly lit and air-conditioned restaurant. We had drinks at the bar and limed with the patrons that were there, the usual Saturday rum shop crowd. We ordered the souse, pickled shrimp, fried fish, and breadfruit chips. It was beyond fantastic, and exceeded my expectations. It was served to us on white china bowls and plates, the souse was perfectly seasoned and peppered, and I am still dreaming about that pickled shrimp! The crispy breadfruit chips came with an aioli that was simply put, to die for. As my good friend Neil Burke said, this was the first time that he ate souse like this with a linen napkin. We came to eat and have one drink at noon, we stayed until 4:30, like everyone else that was there.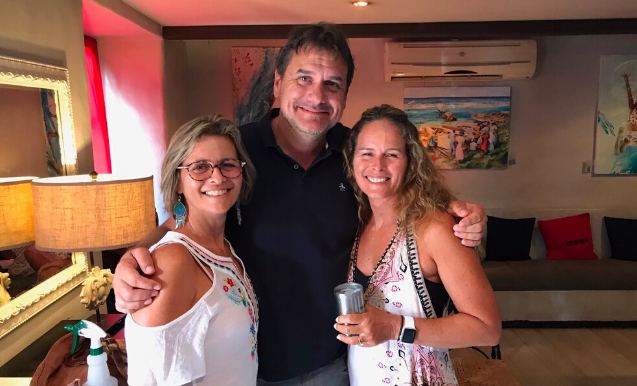 The Mews is only opened on weekends right now, but as Chris said, he is flexible. If he sees that he is getting calls for dinner on Thursday night, then he will open on Thursday night. He also does a Boozy Brunch, which we will definitely be coming back for.
The Mews Restaurant, where there is a little something for everyone…