Ugly Ducklings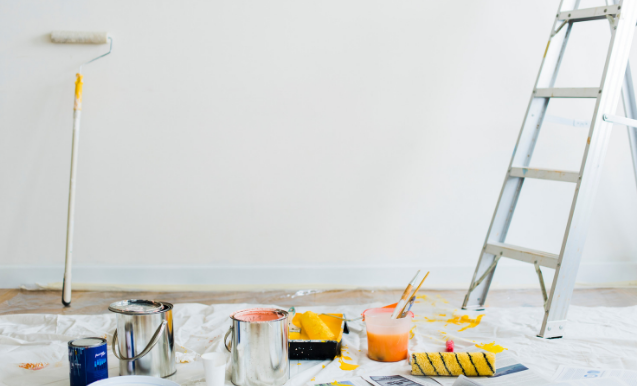 If you are anything like me, then you too are obsessed with HGTV, and especially shows like Fixer Upper, Love it or List It, Flip or Flop etc. You get the picture. These shows take "ugly duckling" homes and transform them into dream homes. I always think, why can't we do that here? We have so many dated homes in need of renovations, but have other positive characteristics, namely location, that are being bypassed for more turn-key properties. As an Agent, I cannot tell you how many clients say that they just do not want to do the work, especially from our overseas buyers. They have all heard the nightmare stories where local tradesmen have taken people that they know (or friends of friends) for a ride due to their not being on island during the construction phase, so the project takes double the amount of time that was promised, and even more in terms of the estimated price of the job. These are all valid concerns, but I think that one of the main reasons is that a lot of buyers cannot visualize the end product. They know that the property has potential, but how to fulfill this potential is the hard part. Personally, I too fit into this category. I look at gorgeous houses every day, but I lack the flair required to look at a space, and know exactly how to make it WOW through design, color and furnishings.
We have quite a few fabulous Interior Designers in Barbados, so I sat down with one of them for lunch last week to ask her a few questions. My Designer is none other than Josee Atkinson. Not only does she have a great sense of style, humour and warmth, but this woman does it all! She has degrees in Architecture, Engineering and Mathematics. Her company, Blue Print Management, is a one-stop-shop. Whether you are building a home from scratch, or renovating, Josee does the design, puts the job out to tender, manages the entire operation from start to finish (including the paying of the contractors), from time lines to budget – keeping it all in check. She also sources all of the materials, and because of the volume of her ordering, can pass on savings to her customers. She showed me how she can digitally "walk" her clients through their proposed house with the help of 3D renders. Yes, just like what Joanna on Fixer Upper does to show her clients what their home is going to look like afterwards.
I asked Josee about how long things take in Barbados and she said that with the right crew, it can be done. She was hired recently to transform a guest bathroom into a rock star space, and it was done in a weekend, and recently finished a 6,500 square foot home in 9 months. I almost fell off my chair! Yes, it can be done.
No job is too big or too small. She can come up with the design for a small space, like a custom dresser for a bedroom, or the renovation/new build of an entire house. My point is, we have a lot more unattractive homes in our inventory for sale, so do not shy away, one of these may have the potential to become the gem of a home that you always dreamed about, the one that you look at and cannot believe that you live here.
I think that Josee will be hearing from me soon…