Holidays and Festivals in Barbados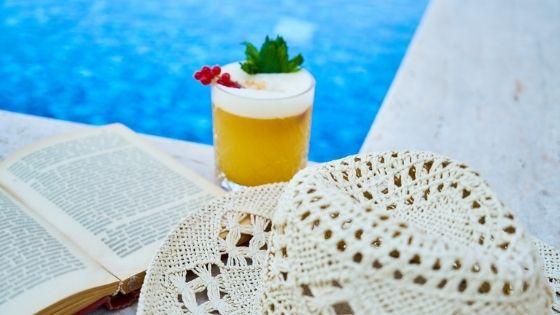 Life in the Caribbean goes far beyond its sandy beaches and consistent climate. Holidays and festivals in Barbados give visitors a peek into the island's rich history, modern movements, and incredible art forms. These celebrations of life on the island define for any guest what Barbados is all about.
The Crop Over Festival
As one of the oldest festivals on the island, Barbados's Crop Over Festival has grown from a celebration of a good harvest to something that the word "festival" can only begin to describe.
The carnival that takes place on the last weekend of this two-month-long festival affords visitors the chance to engage with local vendors and artists to purchase unique festival souvenirs. The first day of August is the Grand Kadooment Day, when the music, costumes, performances, and fireworks all come together in a way you must see to believe.
National Independence Festival of Creative Arts
Visitors looking to get an all-encompassing look into the rich culture of Barbados will find exactly that during the National Independence Festival of Creative Arts (NIFCA). Budding talents from across the island's schools, churches, art programs, and beyond gather to perform and grow as artists.
Many performances and pieces center around the island's history and the contemporary aspects of life for the performers there. Tourists have the opportunity to engage with never-before-seen acts and celebrate the love and life of Barbados while learning more about the island itself.
Barbados Food, Wine, and Rum Festival
Though the youngest event on this list, the Barbados Food, Wine, and Rum Festival remains one of the most interesting festivals on the island and across the Caribbean. First held in 2010, this autumn celebration highlights the efforts of local chefs and small businesses as they maintain Barbados's title of "Culinary Capital of the Caribbean."
Food and beverage lovers visiting during this weekend festival can get a more intimate look at one of the most complex and deeply rooted facets of life in Barbados while supporting the chefs, baristas, and creators who make it all possible.
With so many of the most iconic holidays and festivals in Barbados occurring in autumn, one of the best ways to experience these events is to find comfortable, long-term housing on the island. Barbados luxury rentals are ideal for visitors looking to experience the best the Caribbean has to offer, from the many festivals and unique culinary options to resort amenities and stunning island views.