Fashion Under the Stars!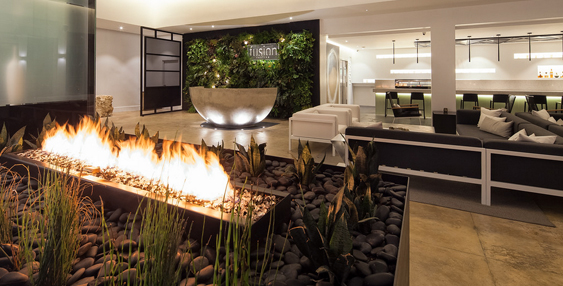 The runway is ready for the most luxurious - and decadent - fashion event of the year!
As the sun sets over the serene west coast shores on Saturday, November 18, all eyes will be on the platinum coast's luxurious Limegrove Lifestyle Centre as The Fashion Show debuts at the intimate Fusion Rooftop restaurant to an exclusive crowd.
Produced by Koncept Image Consulting in collaboration with the restaurant's owners, the event will be the first of its kind to ever hit the up-scale venue. Stephanie Acoca, Creative Director at Koncept Image Consulting, shared the story behind the event.
"Koncept Image Consulting was started in 2016 by myself and our second creative director Nadja Soodeen. We were aware that the owners of Fusion Rooftop at Limegrove had always dreamed of hosting a fashion show at the restaurant. So, we collaborated and started talking about it earlier this year and now we have successfully created what we hope will become a signature fashion event in Barbados."
The agenda for the night features holiday collections and the latest fashion trends from seven select stores housed within Limegrove: Hugo Boss, Salt and the City, Sea Reinas, Tru Barbados, Always Summer and House of Jaipur. There will also be a showing of designer eyewear compliments EyeQ and an art exhibit by Elisa Zorzi. The evening will then culminate with the launch of Koncept Banz brand and one of their statement pieces - the Koncept Banz bracelet.
Acoca also highlighted that her team had a very intimate role in the model selection process, and patrons can expect to see a variation of models that truly captures the diversity of the island's beautiful people - the most notable being the beautiful Shannon Harris, former Miss Barbados Universe 2016.
The night of fashion, food and cocktails runs from 8:30PM until midnight, and devout fashionistas and other interested persons have two ticket tiers to consider: tier one which is inclusive of drinks only (US$80); or, the VIP tier which includes not only drinks, but also a gorgeous 3-course dinner (US$175).
Tickets are available at Fusion Rooftop in Limegrove.
For further information on The Fashion Show or to reserve spaces, contact the Koncept Image Consulting team at the information below:
Stephanie Acoca - (246) 231-4789
Nadja Soodeen - (246) 832-4040