Tips To Protect Your Barbados Home From Natural Disasters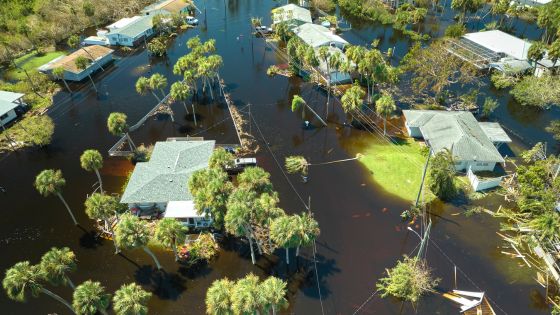 Living in the idyllic Caribbean paradise of Barbados comes with the responsibility of protecting your home against the unpredictable forces of nature. From tropical storms to hurricanes, these natural disasters can cause extensive damage to your property. As a homeowner, understanding how to safeguard your house in these circumstances is paramount. Learn tips to protect your Barbados home from natural disasters, enabling you to live with peace of mind in our beautiful island nation.
Reinforce Windows and Doors
One of the most effective ways to protect your home from natural disasters is by reinforcing the windows and doors. These areas are particularly vulnerable to high winds and flying debris, which can lead to significant damage. Install hurricane-resistant windows designed to withstand the impact of high-speed winds, or apply window films.
For doors, consider investing in sturdy materials and reinforcing door frames for additional resistance. By adequately fortifying these key entry points, you can significantly reduce the risk of damage and ensure structural integrity during a storm.
Secure Outdoor Furniture
Strong winds can pick up unsecured patio furniture, grills, plant pots, and other outdoor items, turning them into dangerous projectiles that can damage your home's exterior. Before a storm hits, store these items indoors or securely fasten them using straps or heavy-duty anchors. Implementing these precautions preserves your outdoor belongings and reduces the risk of property damage and safety hazards. In a storm-prone area like Barbados, such preventive measures are key home-protection strategies.
Find the Best Insurance Policy
Finding the best home insurance policy is essential to protecting your Barbados home from natural disasters. Insurance provides financial coverage in case of damage and offers peace of mind in the face of unforeseen natural disasters. Home insurance policies typically cover damage from hurricanes, floods, and other weather-related incidents common in the Caribbean. Thoroughly review policy details and ensure it has adequate coverage for your home's structure, personal belongings, and any additional living expenses incurred from displacement after a disaster.
Also, comparing different offers and consulting with insurance professionals can guide you toward the policy that best fits your needs. Remember that the goal is to find the best, most comprehensive policy—not the cheapest.
Now that you know how to protect your home in Barbados from natural disasters, you can take these necessary steps today. If you don't yet own a home in Barbados but would like to, contact Terra Luxury today to view our Barbados real estate for sale. We can help you find the perfect property to meet your needs.