When Is Renting a House Better Than Buying?
When Is Renting a House Better Than Buying?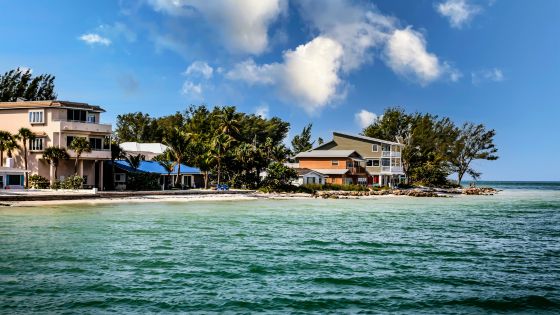 Are you in the market for a new place of residence but not sure whether to buy or rent? Maybe you've been wondering when renting a house is better than buying. With questions of cost, convenience, and long-term security on your mind, it's essential to understand how the two options stack up against each other. Explore when renting is better than buying a home and discover some tips for selecting the right option.
Renting a House
Renting a house is a wise decision for those who are not ready to purchase a home. The process of renting a house typically involves finding a suitable property, filling out an application, and signing a lease agreement. Renting offers a variety of benefits, such as the ability to move to a new location with ease, lower upfront costs, and less responsibility for maintenance and repairs. Additionally, renting can provide the opportunity to save money for future investments or emergencies. However, it is essential to consider some of the cons of renting, such as the possibility of rent increases. It is important to weigh the advantages and disadvantages carefully before deciding to rent a house.
Buying a House
Buying a house is a significant decision in anyone's life. The process involves finding the right property, checking its condition, checking your financing options, and finalizing the sale. Once all these steps have been completed, you can call the property your own. While owning a home can be a dream come true, it does come with additional responsibilities. As a homeowner, you are responsible for maintaining the property, paying property taxes, and covering all other expenses that come with owning a home. While renting has its advantages, such as not having to worry about maintenance, it doesn't offer the same stability and financial potential as homeownership. Ultimately, it's up to you to decide which option is best for you based on your personal goals and circumstances.
When To Rent
Renting a house can offer more flexibility and lower costs for those not ready to commit to the long-term financial obligations of homeownership. If you're someone who values the ability to move frequently or whose job requires relocation, renting may be the way to go. Additionally, the upfront costs of renting tend to be much lower than buying, as you won't need to put down a significant down payment or pay for costly maintenance and repairs. Renting can also be an excellent option for those who want to test the waters of a new neighborhood or city before deciding to buy. If you're looking for more freedom and less financial strain, renting a house may be the right decision for you.
Now that you know when it's better to rent than buy a house, you can determine which route is right for you. If you're considering the Caribbean islands for your next rental or purchase destination, contact Terra Luxury today to learn about our Barbados luxury rentals. We will help you find the best rental property to suit your unique needs.