Tips To Improve Property Value for Your Barbados Home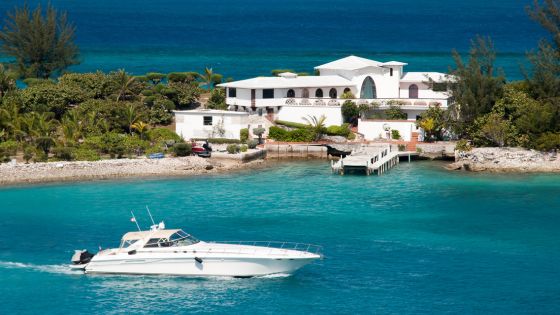 As a homeowner on the beautiful and vibrant island of Barbados, effectively managing and enhancing your property value is a crucial aspect of home ownership. Let's explore these tips to improve property value for your Barbados home.
Update Your Landscaping
One of the most impactful ways to increase your property's value is through landscaping improvements. A well-maintained and aesthetically pleasing landscape can drastically enhance your home's curb appeal, making it more attractive to potential buyers. In the competitive Barbados real estate market, this is key. Think about incorporating indigenous plants that thrive in the local climate into your design, or perhaps add a water feature or tastefully arranged outdoor lighting. These improvements provide an immediate aesthetic upgrade to your property. Plus, they denote the level of care and attention the homeowner has invested in the property, which is a powerful selling point.
Make Necessary Repairs
A crucial step in preserving and increasing your home's value is ensuring you promptly address all issues. Potential buyers or property evaluators will pay close attention to details. Visible damage, such as cracked tiles, leaky roofs, or peeling paint, can detract from your home's overall value. By maintaining your home, you demonstrate a sense of responsibility and commitment to the property, which buyers love to see. Regularly inspect your home for any signs of wear and tear, and address them immediately. This process could range from replacing damaged roof tiles, redoing worn-out plumbing, or simply updating appliances. These improvements, while seemingly small, can collectively boost your property's value and make it more appealing to potential buyers in the Barbados market.
Freshen Up Your Paint
Adding a fresh coat of paint is a cost-efficient way to enhance your home's appearance and value. A well-chosen color scheme can drastically transform your home, making it more appealing. Stick to neutral colors when repainting, as they are well liked, ensuring your property appeals to the greatest number of potential buyers. Additionally, a fresh coat of paint can help protect your home's exterior from the harsh Barbadian weather conditions, acting as a protective layer against wind, rain, and intense sunshine. Regularly updating your home's paint enhances its aesthetic appeal and demonstrates meticulous maintenance, a factor highly valued in any real estate market. This simple yet impactful upgrade can therefore significantly increase the value and desirability of your Barbadian home.
Now that you know how to increase your home's property value in Barbados, you can use these strategies today to start investing in your property's future. If you're selling property in Barbados, contact Terra Luxury today. As the leading real estate firm for luxury property in Barbados, our exceptional team can help you develop the perfect sales strategy for your property.