4 Reasons Bridgetown Is a Popular Tourist Destination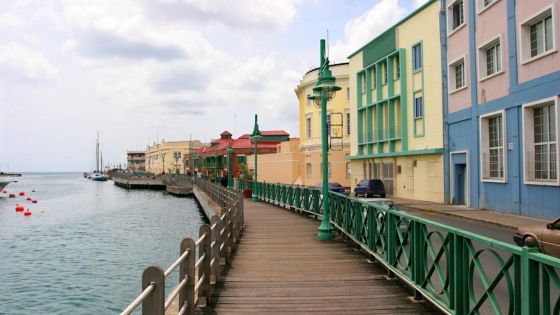 Most people have seen a picture or two of the best views in Barbados. The photos are convincing, but you might wonder why else you should visit. Barbados is one of the most beautiful and entertaining islands in the Caribbean, but you might not know exactly where you want to visit while you're here. Because the island is relatively small, you can travel across the entire thing in a few hours, making it easy to visit multiple areas in a single trip. Take a few minutes to learn some of the reasons Bridgetown is a popular tourist destination,and add it to your list of stops during your trip.
Mount Gay Rum Distillery
You may or may not already know that Barbados is the birthplace of rum, which is a significant fact for many tourists. That said, Mount Gay was the first rum distillery in the world, and it's still operational today. This incredible piece of history is in Bridgetown, and it's one of the most significant tourist attractions on the island. Upon arrival, you can expect to receive a rum punch followed by a detailed tour of the property.
The Parliament Buildings
The beautiful Parliament buildings, otherwise known as Public buildings, are significant landmarks on the island. Because Bridgetown is Barbados' capital, it only makes sense for these governmental buildings to be here. At first glance, you may think these structures are churches or cathedrals; however, they actually house the governmental offices of Barbados.
Morgan Lewis Sugar Mill
You might think of a well-known image of a sugar mill when you think of Barbados. The Morgan Lewis Sugar Mill is a little out of the way from the rest of Bridgetown, but it's still worth a spot on your itinerary. Touring this historic mill is a great opportunity to learn more about Barbados' history and how they made sugar using wind power.
Barbados Garrison
If you're looking for the ultimate historical site, Barbados Garrison is a great place to visit. This spot is above downtown Bridgetown, and it was the military headquarters back in the 1700s. Interestingly, this unique area includes various historical attractions, including St. Ann's Fort, the Barbados National Armoury, the Barbados Museum, and the George Washington House.
As you can see, there are many reasons Bridgetown is a popular tourist destination. After learning more about this amazing island, you might want to find luxury homes in Barbadosto rent or purchase and extend your stay. The Caribbean is full of wonder and history, making it one of the best destinations in the world.