5 Interesting Facts About Lion Castle in Barbados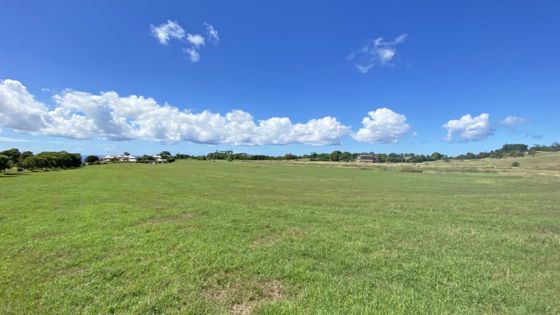 Barbados is one of the most fascinating islands in all of the Caribbean, as it harbors an incredible amount of history. In fact, the Lion Castle plantation is one of the most history-rich properties on the island, making it an incredible place to see. This beautiful home was built in 1721 and has stood the test of time—it's unbelievably modern and charming. Explore a few interesting facts about Lion Castle in Barbados, whether you enjoy looking into plantation properties or want to see them when you visit.
The House Is 9,000 Square Feet
The main house on the plantation is incredibly beautiful and historical, but the coolest part is that it equates to approximately 9,000 square feet. Because this home is extremely old, that square footage is unbelievably large. The main house consists of a basement, four bedrooms, four bathrooms, a kitchen, a bar, storage areas, living rooms, and dining rooms.
The Entire Property Is About 140 Acres
Aside from the 9,000-square-foot main house, the entire property amounts to about 140 acres. The amenities on the property are nearly endless, with a garage, swimming pool, gazebo, and other dwellings. This property is unbearably large to many; however, it's one of the most amazing all-encompassing pieces of land in Barbados.
There's an 18-Horse Stable
The incredible 140 acres also includes a polo field and an 18-horse stable. If you own horses, you know that this is a big deal to have a nice place for them to live and thrive. Hosting a polo match or boarding horses has never been easier with this amazing setup.
There's a Manager's House and an Apartment
As if the main house wasn't convincing enough, there's also a manager's house, just over 2,000 square feet, and an apartment just over 3,000 square feet. These two dwellings are perfect for hosting guests or housing any employees that work on the property. Interestingly, the manager's house has three bedrooms and one bathroom on a single level. The apartment features two bedrooms and one bathroom on the ground level and another two bedrooms and two bathrooms on the upper level.
It's for Sale
You've heard all about this unbelievable property, but you should also know that it's currently up for sale. While the owner may be willing to split with this beautiful piece of Barbados luxury real estate,there's nothing better than keeping a historical plantation property together in its entirety. The Lion Castle plantation isn't for just any buyer—it requires someone who will love and appreciate it for its historical charm and prominence.
Now that you know a few interesting facts about Lion Castle in Barbados, you might be interested in the next steps. Visit Terra Luxury online for more information on this extravagant property.