What You Should Know About Building Equity in the Caribbean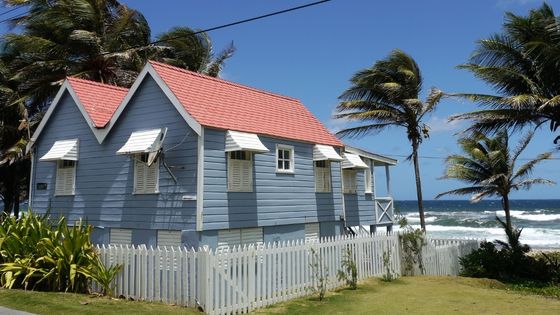 Owning a home is one of the most rewarding experiences a person can have, especially if that home is on an island. However, this investment is not always worth it if you can't build equity in a timely manner. Equity is the difference between your home's value and what you owe on your mortgage. For instance, suppose your home is worth $400,000, but you owe $300,000 on your mortgage. In that scenario, your equity will be roughly $100,000. Read on to learn what you should know about building equity in the Caribbean.
You Can Make a Big Down Payment
When looking at luxury homes for sale in Barbados, it's important to remember that you should only buy one if you can make a large enough down payment to make a difference in your equity. Although you can still have a mortgage, you will have to pay a down payment immediately, which is usually as low as 3 percent but may be up to 20 percent. Making the minimum down payment is acceptable, but it doesn't help your equity.
If you're able to make a larger payment, you should consider doing so. Because you're not borrowing this money, it'll immediately increase your equity.
You Can Pay Off Your Mortgage Quickly
Many mortgages involve 15 or 30 years of payments, but you can always throw more money at them to pay them off more quickly. With that said, the bigger the payments you make each month, the faster your equity grows. Some banks charge fees for paying off your mortgage loan before the term ends; therefore, you should check to ensure yours doesn't have these stipulations before paying it down.
Bonus
Paying your loan down faster will decrease the amount you spend on interest, saving you money in the long run.
You Can Make Home Improvements
Making improvements to increase your home's value is an excellent way to increase your equity. If your home is worth more, but you still owe the same amount on your mortgage, the gap between the amounts grows. When deciding which projects to do, choose ones that increase your overall property value, such as:
Remodeling the kitchen
Updating the bathrooms
Adding a deck
Upgrading the appliances
Doing some landscaping
You Can Wait for Your Property Value To Increase Naturally
Because islands have limited space, your property value is likely to increase over time simply because the land is in high demand. With that in mind, you can wait to sell your home until the value is where you want it to be relative to the housing market. This is a hands-off approach, and it's not entirely reliable, but it's worth a try if you can't do anything else to increase your equity.
After learning what you should know about building equity in the Caribbean, you can take steps to effectively increase the equity in your home with ease. Whether you're looking to sell or simply improve your own net worth, knowing how to build home equity is incredibly helpful.