5 Tips for Adjusting to Life in the Caribbean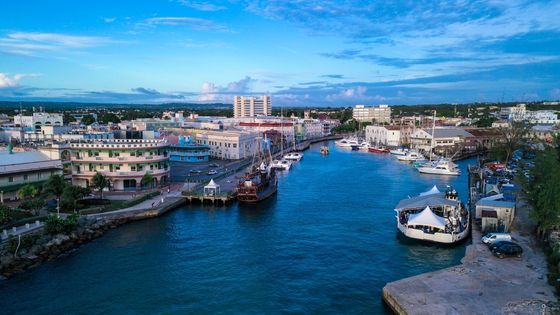 Whether you're moving for a new opportunity or to have some fun, the Caribbean is one of the best places for incredible experiences. Although you might plan on staying for a short period, it could quickly turn into a long-term living arrangement. The Caribbean is warm, beautiful, and unique, but that doesn't mean it'll be easy to adjust to a new place. Therefore, you should explore these helpful tips for adjusting to life in the Caribbean to ensure the best possible transition.
Plan Shopping Trips Accordingly
While you may be accustomed to going to your local stores whenever you please, that's not the case in the Caribbean. In fact, most grocery stores close around five o'clock in the afternoon. With that said, you must plan your shopping trips accordingly. Make sure you purchase everything you need while at the store because you may not be able to return until the next day.
Pro Tip
Make a running shopping list to avoid forgetting necessities during your shopping trips, and cross items off the list once you've gathered them.
Know That Cash Is King
Although it's common practice to use credit or debit cards as payment methods in many countries, cash is king in the Caribbean. Many stores, restaurants, vendors, and other places accept credit card payments, but you shouldn't rely on cards as your sole payment method. Instead, you should carry cash with you to be safe. Furthermore, paying with cash is an excellent way to ensure quick transactions and avoid complications when making basic purchases.
Remember That Weekends Are Mini Vacations
Many people move to the Caribbean for the fun and sun, and for good reason. You shouldn't purchase Barbados luxury real estate unless you plan to get out on the beach, learn to surf, perfect your golf game, or enjoy local entertainment. While you will have work to do during the week, the weekends always feel like mini vacations. Living on a Caribbean island full-time allows you to enjoy all of the island's food, drinks, beaches, and entertainment every single weekend.
Understand That Island Time Is Real
Your parents probably raised you to be punctual, but that's not a popular practice in the Caribbean. Island time is a real thing, and it may catch you by surprise when you first move there. Because the lifestyle is laid back and relaxing, nobody has a duty or obligation to get places at a specific time; as a result, you may spend a lot of time waiting on other people.
Ditch Your Cold Weather Clothes
The Caribbean is known for its warm, sunny weather year-round. If you come from a location with different seasons, this may be strange for you. You can prepare for the move by ditching your cold-weather clothes since you won't need most of them; choosing your attire each day will never be easier.
After learning these tips for adjusting to life in the Caribbean, you'll be able to adapt to your new lifestyle. Although a move can be overwhelming, you'll enjoy life in the sun and sand.