5 Essentials To Pack for Your Long-Term Rental in Barbados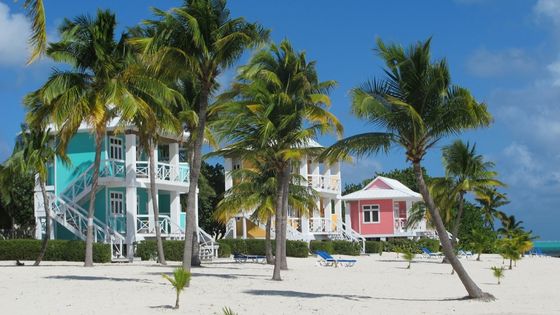 Living in Barbados is an incredible experience, and you should be excited to spend time on the island. Whether you like surfing, trying new foods, sunbathing on the beach, or meeting new friends, Barbados has something for everyone. With the Welcome Stamp, you can stay on the island for an extended period; therefore, you'll need somewhere to live while you're here. Long-term rentals are your best options, and you should know about these essentials to pack for your long-term rental in Barbados.
Swimwear
If you're spending time on an island full of beaches, you should definitely pack your swimwear. Because you may be out on the beach multiple times each week, consider packing a few swimsuits so you always have one that's clean and dry. There's nothing worse than trying to put on a swimsuit that's still wet from the day prior, but you can avoid this by having a few different options readily available.
Sun Protection
Unless you're coming from a location with intense UV rays, the powerful Barbados sun may catch you off guard. While you'd probably learn your lesson the first time you get a bad sunburn, you can eliminate the potential for pain by preparing yourself with ample sun protection. You should consider getting the highest SPF possible, keeping the aloe vera gel on standby in case of an accidental burn, and protecting your face and eyes with sunglasses and a beach hat whenever possible.
Comfort Items
Moving away from home for any substantial period can be tough; even though you're coming to a beautiful, tropical island, it's not always easy to get comfortable. With that in mind, you should pack a few of your comfort items to help you feel more at home in your long-term rental in Barbados. Whether you sleep with a specific pillow or blanket, wear a certain hat, or go everywhere with your favorite sweater, you shouldn't leave home without these items. While you may think you'll be okay without them, it's better to be safe than sorry.
Various Clothing Options
Just like any other location, Barbados offers many different settings and activities. Therefore, you should pack various clothing options. Believe it or not, you probably won't spend every waking second on the beach—you'll also need clothes for a formal outing, leisure wear, and comfortable shoes for walking.
Charging Adaptor
Barbados typically has type A and B power plugs with a standard voltage of 115V. Before leaving home, you should be sure your chargers are compatible with these standards; if not, you may need to invest in a charging adaptor to ensure you can charge your electronic devices safely.
Now that you know these five essentials to pack for your long-term rental in Barbados,you're ready to head to the island. Barbados is an incredible place to live, so double-check your bags to ensure you have everything you need to be comfortable and enjoy your stay.