What Are the Most Beautiful Beaches in Barbados?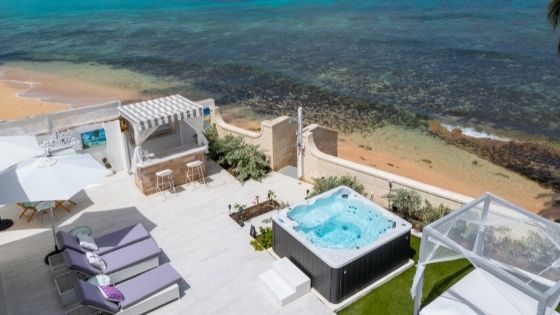 Barbados is a relatively small island, but it harbors some of the most incredible beaches in the Caribbean. Each coast of the island has a different feel with unique features to enjoy, making it an ideal choice for a vacation or an extended stay.
If you're wondering where you should spend most of your visit, the many beaches are the ultimate choice. Discover the most beautiful beaches in Barbados and make the most of your time here.
Crane Beach
You'll find Crane Beach on the southeast coast of Barbados. Its pinkish sand, plentiful coconut trees, and large waves add up to an incredible view. Approach the waves with caution as they can get quite large; Crane Beach is a perfect spot for bodyboarding. It is also a beautiful location for a romantic getaway.
Carlisle Bay
Plentiful marine life and shipwrecks make Carlisle Bay a dream come true for scuba divers. You can expect to see several sea animals, such as seahorses, manta rays, frogfish, eels, etc. Although you can scuba dive all around the island, Carlisle Bay is the best spot for a remarkable, unforgettable experience.
Miami Beach
Miami Beach is a popular spot for tourists and locals of the south coast. Enterprise beach is another name for this location because it sits at the center of all south coast beaches. Vendors rent out parasols and lounge chairs, and food sellers provide flying fish sandwiches.
Pro Tip: Miami beach is near the town of Oistins, where legendary Fish Fridays take place each week.
Bathsheba Bay
Bathsheba Bay isn't for the faint of heart and is not the best spot for a relaxing day on the beach. On the other hand, its wildly massive Atlantic waves make it an epic surf spot. Even if you're not a surfer, you can spend an afternoon watching surf tricks, taking a walk, or snapping some gorgeous photos.
Rockley Beach
Rockley Beach is the ultimate family-friendly spot in Barbados. The white sand and shallow waters make it a perfect place for children to swim and play. Additionally, the Barbados Boardwalk begins at one end of Rockley Beach and leads to many different restaurants and shops. This beach provides the best combination of beautiful scenery and retail stores.
It's no secret that Barbados is full of amazing beaches, and a short vacation might not be long enough to enjoy them all. Consider Barbados luxury rentalsfor the best possible experience on the island. You'll never regret giving yourself the time to visit and enjoy all of the most beautiful beaches in Barbados.