What Are the Signature Dishes of Barbados?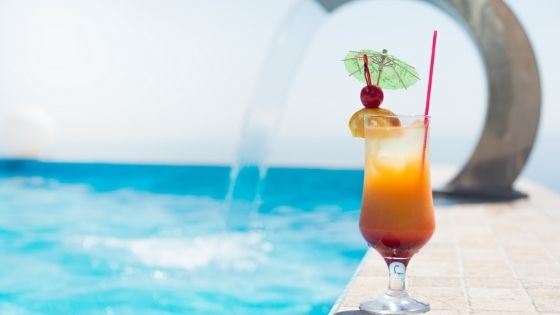 The incredible views and experiences are among the many reasons people choose to visit or live in Barbados, but the food also ranks high on the list. Visitors and locals will agree that the cuisine is as unique as the location of this tiny island. For an experience like no other, dig into the signature dishes of Barbados.
Flying Fish and Cou-Cou
This traditional dish takes the number one spot of favorites from the island, and it even takes the title of Barbados's National Dish. The flying fish comes from the warm Caribbean waters, and it's extremely difficult to get anywhere else. Cou-cou consists of an okra slush mixed with cornmeal. Barbadians make it by boiling down the okra until it's slushy and then mixing in the cornmeal until the mixture becomes a doughy material. The gravy also contains tomatoes, sweet peppers, onion, fresh herbs, butter, and fish stock. Lastly, the flying fish, seasoned with herbs and spices, tops off the dish.
Pudding and Souse
Although the name may lead you to believe this dish is a dessert, pudding and souse is a delectable soul-food dish typically eaten on Saturdays. It's a perfect choice if you're a lover of all things pork. The pudding involves seasoning mashed sweet potatoes with Bajan spices, stuffing the mixture into pig intestines, and steaming them. The souse comes from cooking cheaper cuts of pork with cucumber, onion, sweet peppers, and parsley.
Bajan Turnovers
Turnovers are the king of Barbadian pastries. They contain a filling consisting of fresh coconut, cloves, cinnamon, sugar, and vanilla, all sautéed together. After rolling out the dough, the baker spreads on the filling and then rolls the dough into a log, brushes it with egg and butter, and bakes it. When the turnovers come out of the oven, the last step is brushing them with sugar syrup and dusting them with even more sugar. Bajan turnovers are the perfect delightful treat that dissolves in your mouth, making them the sweetest of the signature dishes of Barbados.
If you find Baarbadian cuisine intriguing, consider staying awhile! Our team at Terra Luxury is here to help you find luxury homes in Barbados so that you can live your days in style. Contact our team today for more information on renting or buying property in Barbados.