Mistakes To Avoid When Buying a Luxury Home in the Caribbean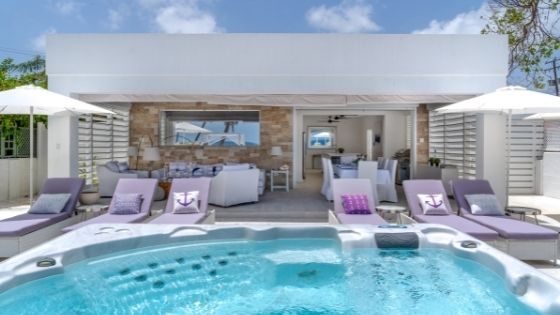 Luxury properties in the Caribbean come with stunning views, unique designs, and incredible amenities that make each day feel like a vacation. The beautiful properties and great plots aren't without their complexities, however. Let's go over three mistakes to avoid when buying a luxury home in the Caribbean.
Buying Without Visiting
Caribbean properties—especially luxury villas or mansions—photograph beautifully against the oceanside backdrop. However, pictures can't tell the whole story. Buying a property without personally visiting it or enlisting a trusted representative to see it means missing any troubling signs like water damage, disruptive surroundings, or structural issues.
Before you buy a property on the island with the intention to live in it, it's essential to visit the island first. Each country in the Caribbean has different cultures, values, and atmosphere. This means there is no singular definition of "island life" in the Caribbean, so it's crucial that you visit and make sure you love your potential home and the island it's on.
Planning on a Quick Move-In Process
There are many steps involved in the overseas buying process, especially when you're dealing with a luxury property. If you're looking at properties with the intention to move in only a couple of months, consider extending your window further. Moving to the Caribbean requires interacting with governmental bodies to acquire proper visas and documentation, which can take significant time on its own. Any property inspection, purchasing arrangements, and preparation also require additional time.
It's important to speak with your agent about the expected timeline as you shop so you can move through the process within a realistic timeframe.
Working With Inexperienced Agents
Inexperienced agents can lead home buyers into difficult situations. If you make the property purchase while overseas, an amateur team may not factor in all your priorities as they seek out and communicate with properties. Teams with less influence present limited portfolios that can potentially cause you to miss out on the best property options. Agents with limited knowledge of the island's real estate standards and laws can accidentally create problems for you, leading to delays or conflicts that sour the homebuying process.
When buying a home in the Caribbean, it's crucial to instead start with a team of experienced real estate agents who can help you smoothly navigate the process. At Terra Luxury, our knowledgeable agents bring an incredible portfolio of exclusive properties to the table alongside years of understanding, professionalism, and a passion for helping clients.
If you're unsure of where to start your search, we highly recommend Barbados luxury real estate and a chance to experience the Bajan lifestyle along the Platinum Coast. Contact our team today to learn more about Barbados and what you need to make this incredible Caribbean island your home.