Why Barbados Is the Perfect Getaway in 2022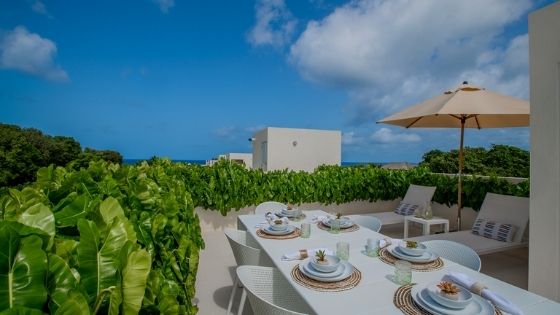 As you enter the new year, you might find yourself wondering what else the world has to offer and hungering for a chance to travel again. If you would rather spend this year dining in incredible restaurants, pushing your toes into platinum sands, or breathing in the island air, Barbados is right for you. Let's delve into the fantastic reasons why Barbados is the perfect getaway in 2022.
Unforgettable Scenery
Barbados's leeward coast is known as the Platinum Coast for a reason. With impeccable, pearly sands and an oceanside view with crystal clear waters, Barbados' stretch of beach is truly unforgettable. However, this island has more scenery to offer than just its most luxurious beach. Towering palms accompany a lush, emerald green backdrop of plant life. Stunning villas accompany cozy, colorful homes, and away from nature, the towns offer both history and character. If you're tired of your usual view, Barbados gladly replaces it with sights you'll adore.
Activities To Suit All Lifestyles
One thing we're all looking for in the new year is an experience. Barbados is one destination that never fails to disappoint on that front. From gorgeous golf courses and racetracks to scuba diving and cave tours, Barbados has something for everyone. Even the shopping trips are a fantastic mix of familiar, indulgent brands and local artisans sharing their work with the world.
Incredible Locations and Properties
Another reason why Barbados is the perfect 2022 getaway centers around the incredible apartments, houses, and villas available on the island. The views outside are certainly incredible, but who doesn't want a comfortable, inviting home to match? In the same way that Barbados has a lifestyle option for everyone, it is home to property options that are equally as diverse. If you have a picture in mind of the perfect island stay, Barbados likely has a property available that brings your dream closer to reality.
If you're searching for an undeniably incredible getaway destination and feel Barbados is exactly what you have in mind, our team of agents at Terra Luxury can help. Our real estate agents are well-established, knowledgeable, and reliable resources for anyone on the hunt for luxury homes in Barbados. Contact us today to discover more about our exclusive property portfolio and the next steps for your 2022 island getaway adventure.