How Workaholics Get Used To the Pace of Life in Barbados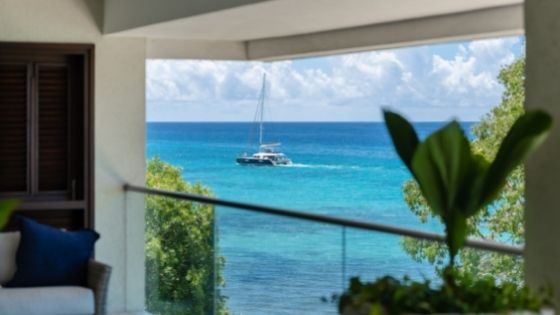 If you're a workaholic who feels like something is lacking in your life, consider spending time in Barbados. Many people find Barbados alluring because it's so laid-back—and it might just help you relax, too. While Barbados is certainly full of driven, dedicated people, there is a cultural emphasis on simply enjoying a life spent with friends. The island atmosphere is a culture shock for people who have a tough time relaxing. However, with time, even the busiest people can adjust when they're on an island that offers so much to do! Let's discuss some of the ways workaholics get used to the pace of life in Barbados.
They Stay Busy With Local Markets
Part of adjusting to a new environment as a busy body is finding new ways to keep busy. The variety of markets that call the island home attract workaholics and redirect their drive to discover and engage. Visitors and residents of the island enjoy access to a variety of markets, from the stands of local artisans to luxury retail shops. Finding familiar products from overseas is always an adventure, and each region of the island offers a shopping experience. A bit of retail therapy never hurt anyone, and workaholics are no exception.
They Enjoy Year-Long Festivities
When life revolves exclusively around productivity and work, your world gets smaller. Barbados' festivities welcome workaholics to expand their horizons. Frequent events ensure that residents always have something to look forward to, whether it's the Food and Rum Festival in October, Sol Rally Barbados in June, or the Christmas markets in December. Barbados has a little something for everyone. The celebration of hobbies and interests year-round ensures that workaholics find excuses to step away and explore the world again.
They Keep Active With Lifestyle Activities
It's easy to understand how workaholics get used to the pace of life in Barbados when you learn how many sports, hobbies, and recreational options are available there. People living on the island have access to a rich array of luxury lifestyle activities, ranging from polo to scuba diving. High achievers can seek new challenges on the tennis court or beachside instead of among their sales team. Focused people can enjoy a warm day on the golf course and watch the ocean breeze carry their ball onto the green. Even thrill seekers can escape the need to need to constantly be on the move with jet skiing and kite surfing on the Platinum Coast.
When you're ready to take a break from workaholic life and reconnect with yourself, Barbados' easy-going culture is ready to welcome you. Terra Luxury's luxury real estate portfolio contains exclusive properties that demonstrate Barbados' best side, perfect for anyone looking to escape to island life. Our team of experienced agents works diligently to pair you with luxury homes in Barbados closest to the amenities, markets, and festivities you look forward to most.