Benefits of a Holiday Home in Barbados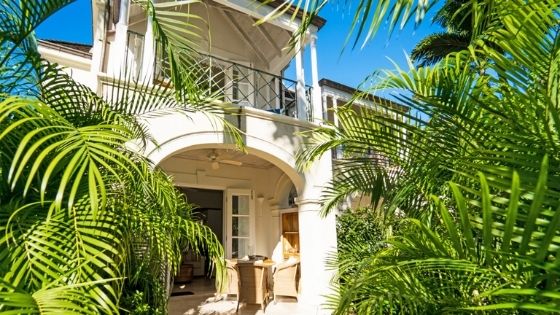 Countless luxury homes for sale in Barbados offer an island vacation feel that never has to end. If you want a vacation home as well as an established home elsewhere, you'll most likely be splitting your time between residences. Perhaps for certain times of the year, depending on the weather you deem ideal or for special occasions, you'll prefer one locale over the other. In considering the benefits of having a holiday home in Barbados, you may find yourself house hunting soon.
Purchasing
There are several perks to buying a luxury property in Barbados beyond its exquisite scenery, beautiful weather, and pristine beaches. First of all, anyone can own property here—you don't have to have been born here. Moreover, the process of purchasing is straightforward, and with the help of one of Terra Luxury's experienced real estate agents, it will be painless too.
We are happy to find Barbados real estate for sale that will be the ideal property for your other home. Once you've determined your requirements, let us comb the properties that best fit you. We pride ourselves on the support and teamwork we have to offer to help in obtaining the perfect place.
Something Different
One of the best things about this tropical island is spending holidays here, making new traditions. Being able to invite your loved ones to spend the holidays in a tropical climate, away from everyday life, is pretty exciting. In contrast, if you feel like spending your holiday time alone, you have the place and the space to do so. Sometimes the stress of the holidays can prompt you to seek a little relaxation and isolation. Where better to do that than Barbados?
Holiday Festivities
Though your tropical home can host new traditions for the winter holidays, it doesn't need to stop there. You can celebrate holidays and throw parties all year long at your Barbadian home. What's better than Memorial Day Weekend: Barbados Edition? Being able to throw a "white clothing" party at your beachfront home to kick off the summer season or being the host of your friends' retreat can offer a sense of pride and accomplishment. Perhaps this is the start of brand-new holiday festivities. (It doesn't matter if they're made-up holidays!)
There are many benefits of having a holiday home in Barbados. You get to decide the best ways to use such a property to create the most memorable escapes from reality for you and your friends. The even better deal is that when everyone heads back home, you get to stay as long as you want to relax, soak up the sun, and do whatever brings you joy on the island.