The Fashion Within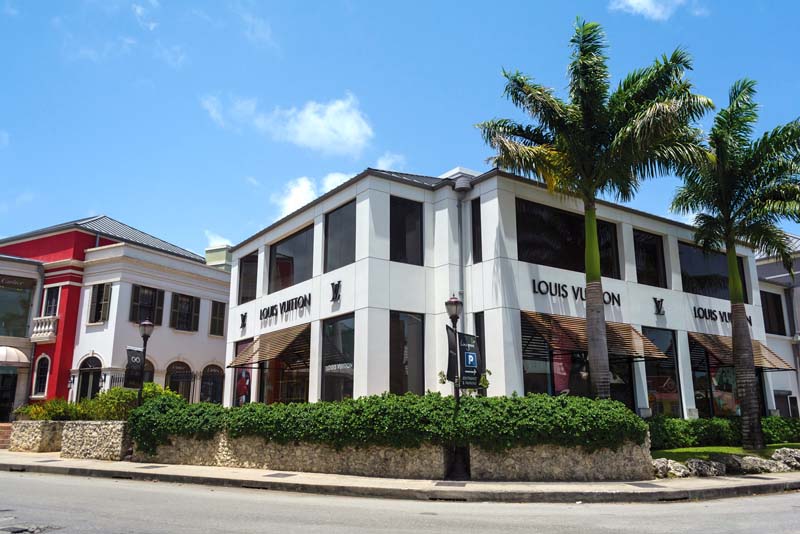 On a global perspective, the fashion scene is one that has an incredible mass appeal, and our captivation with this fine art culminates each year in major cities across the world with the staging of global Fashion Week. With New York's week wrapped up and London's underway, Milan and Paris wait in the wings to unveil their own prestigious week of celebrating fashion forwardness. These events have grown into massive economic powerhouses, with New York fashion week attracting over 230,000 attendees to more than 500 shows that total in the generation of almost US$900 million for the Greater Metropolitan area.
What makes these weeks so successful is their association with the most powerful fashion brands across the world, including the likes of Michael Kors, Ralph Lauren and Burberry. But after the lights dim on the runways of this year's events, these behemoth brands can be found at home on Barbados' shores - offering top quality apparel while inculcating its loyals and converts in the fine culture of fashion.
Barbados presents one of the chicest settings against which you will find a lifestyle of fine apparel, beautiful accessories, revered designers brands and everything haute couture. When the runways of the fashion capitals of the world have gone quiet, Barbados offers two consolations: amazing beaches surrounded by a relaxing, amicable atmosphere as well as prime, world-class shopping for all fashion fancies.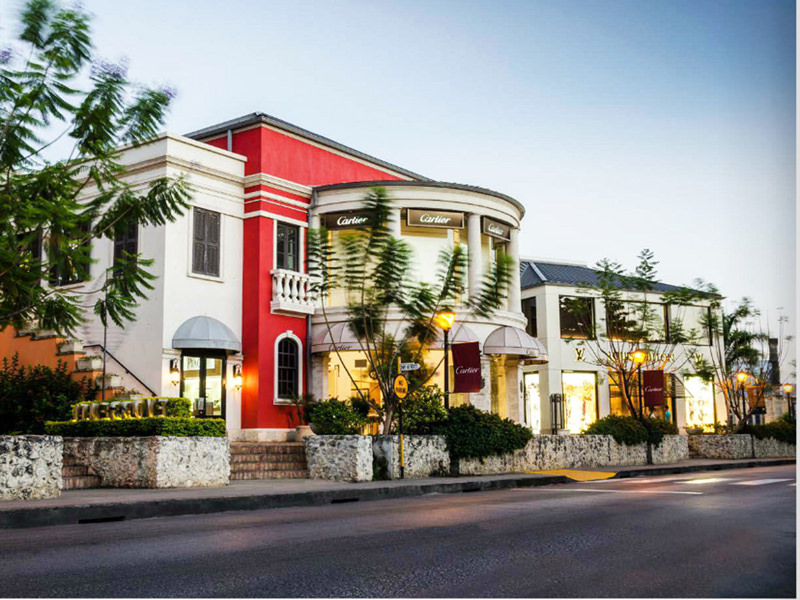 The island is known for its rich palettes and mesmerizing hues, but the stamp of international couture is very apparent on the island's landscape. On the glitterati west coast of the island, several of the world's top brands can be found nestled within the perfectly presented Limegrove Lifestyle Centre - an unmistakable ode to shopping opulence.
Surrounded by moods of elegant chic, a world of fashion unveils itself and takes you on a journey across several seas through fine jewelry, statement pieces and renown luxury. The pathways of the lifestyle centre are lined with names synonymous with international flair and immaculate quality. Here, the offering is dominated by tones of France, with iconic names such as Louis Vuitton, which welcomes the traveling jetsetters and lovers of coordinated accessories; Vilebrequin and its Saint Tropez-esque apparel for the casually chic; and, Longchamp with its authentic -and unapologetically French - leather goods.
Not far away, a bit of German flair also accentuates the fashion scene, with the likes of Hugo Boss and Montblanc representing the attentive detailing and intricate craftsmanship of these stately labels. Still on the European fashion vibe, there is Breitling and Chopard that offer high-precision, Swiss luxury watches to those with discerning taste in timepieces, while Burberry brings a taste of London with chic, luxurious options for ladies, gentlemen and children.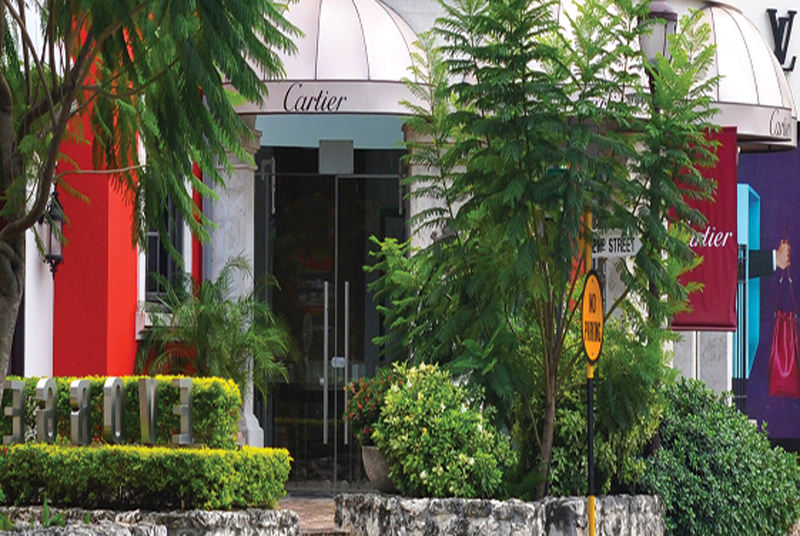 Representing the fashion forwardness across the pond are the American giants Ralph Lauren and Michael Kors. These undeniably popular brands bring the best in American fashion to the world, and have now found another home in Barbados, something which Michael Kors himself has spoken to in beaming words, calling the island a 'great setting' for brands of this caliber.
Besides these renown fashion titans, are also several local brands that are bringing uniqueness and world-class quality fashion to the world stage. Discover Suga Apple Swimwear and Sea Reinas a proud Barbadian brand that has flown the island's flag at international events including Miami Swim Week. Maybe Gatsby Boutiques' eclectic collections are what you are looking for or the effortless elegance offered at Un Dimanche à Paris will help you to find the perfect gift for loved ones while opening up a new level of consciousness to Barbados' amazing fashion scene!
STAY IN THE KNOW WITH TERRA LUXURY
Sign up for bimonthly updates by subscribing to our newsletter.
Feeling social? Be sure to like and follow Terra Luxury on Facebook and Instagram.