Cin Cin by the Sea Restaurant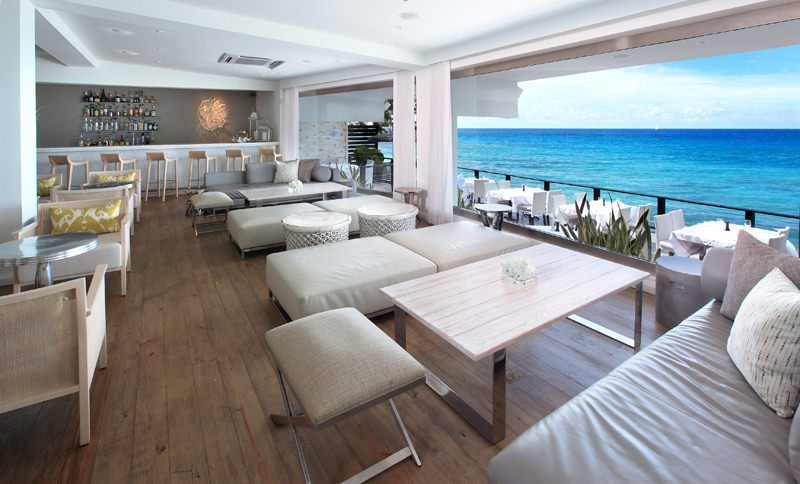 Cin Cin by the Sea is situated along the alluring platinum west coast of the island, and almost as a testament to the meaning behind its name, Cin Cin - as it is better known - has become the toast of the west coast.
At its present location, Cin Cin now joins a notable list of fine dining restaurant that used to be housed at the address. Its predecessor, an illustrious staple on the west coast for decades, left a void that skeptics and critics did not think could be filled with any degree of conviction. But, after opening its doors in 2011, Cin Cin's wave of rave reviews flooded in almost instantaneously.
Bearing a name that is globally recognized as an incantation of food piety and enjoyment, Cin Cin brings a bold, addictive experience that satiates all appetites. The restaurant defines itself as a contemporary, elegant restaurant and trendy hot spot that features an air-conditioned lounge bar and serves quintessentially Mediterranean-style cuisine with a Caribbean twist.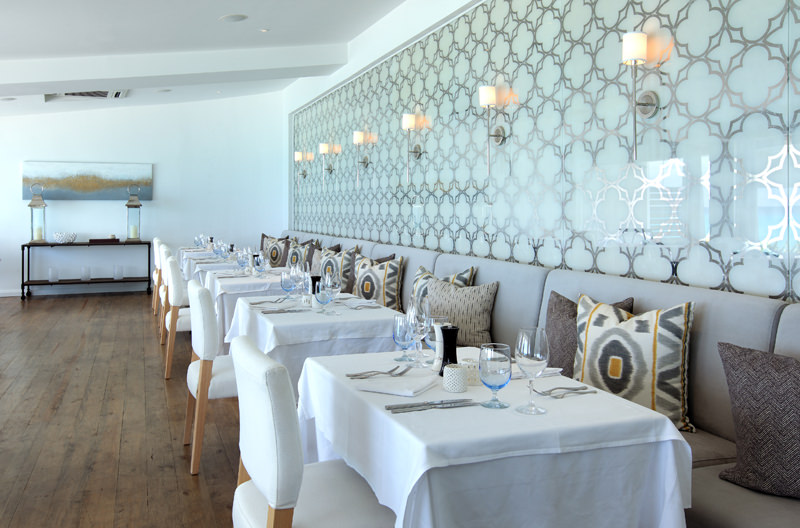 The ambiance whispers chic and sophistication, and the predominantly white palette is accentuated with stunning pieces of art hung around the space. But the mirrored accent wall located in the main inner dining space is Cin Cin's signature, featured in countless of its diners' photos. At lunchtime, the large glass wall gives a generous view of the seascape, which may be enjoyed in its full melodious splendor on the al fresco dining terrace.
At lunchtime, patrons may choose to start with beef carpaccio or bruschetta caponata, before moving on to a main of market fish pan-fried or seared bay scallops. A delectable selection of salads also awaits, including grilled asparagus salad and the traditional Caesar. During the summer months, a special summer lunch menu is available.
For dinner, the Cin Cin buns - a choice of pork or shrimp - are a worthy start, and followed by a bouillabaisse or a pan-roasted veal chop, you will be more than satisfied. And for those with a sweet tooth, decadent desserts and fresh fruit are also available. The amenable staff, from the valets to the barmen, is very attentive, and make all patrons feel warm and at home as soon as they enter the restaurant.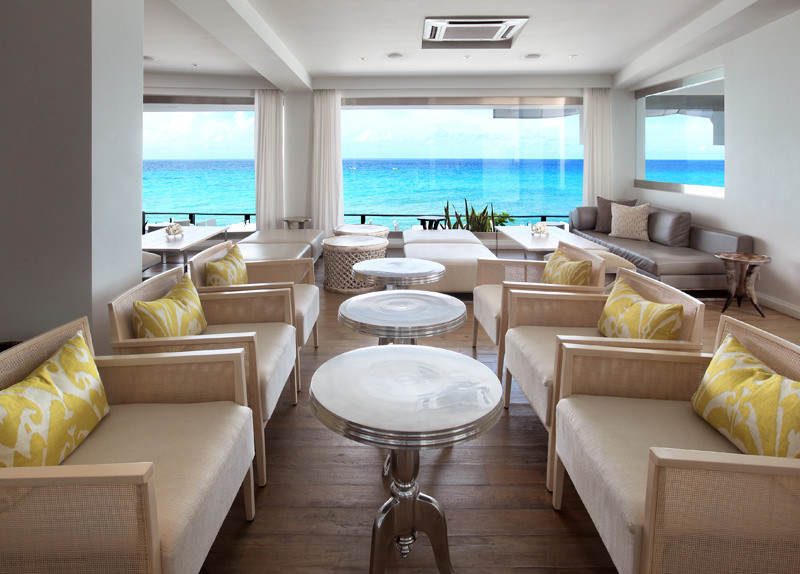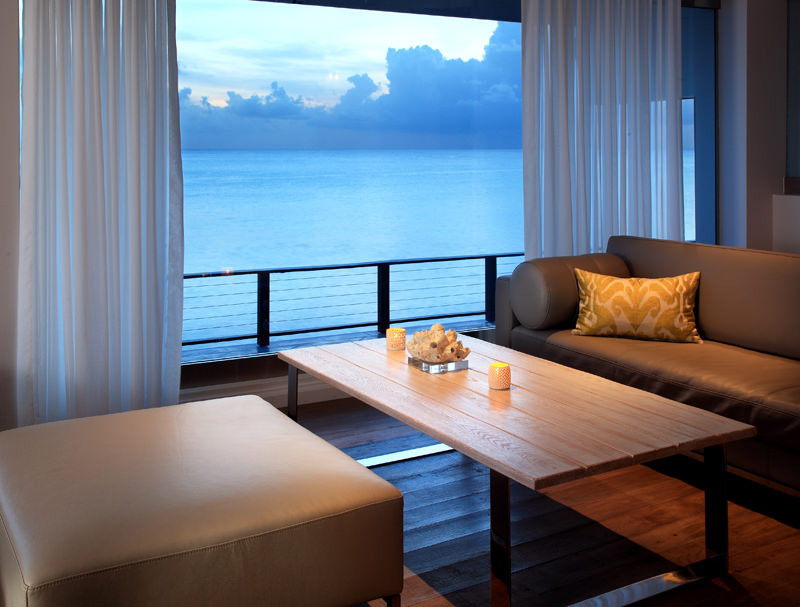 Opened at the end of 2011, the restaurants gained popularity with visitors and locals almost instantly, becoming the new hot spot for trendy loungers, drinks nights and full course lunchers and diners. The mind behind this fine dining eatery is Larry Rogers, who has had a long record of owning excellent restaurants on the island. Nevertheless, Cin Cin by the Sea is the proverbial feather in Mr. Rogers' hat, creating a dining experience that has disrupted - and accentuated - the landscape of the west coast.
Mr. Rogers' list of foodie hits also includes Cin Cin's sister restaurant Primo Bar & Bistro - the south coast sequel in the energetic St. Lawrence Gap - where we've hosted one of our most recent corporate mixers to the delight of our guests. Explore more about our corporate events and Primo Bistro & Bar through our blog!
Interested in properties on the West Coast? Start your search here.

STAY IN THE KNOW WITH TERRA LUXURY
Sign up for bimonthly updates by subscribing to our newsletter.
Feeling social? Be sure to like and follow Terra Luxury on Facebook and Instagram.