What does US$1M get you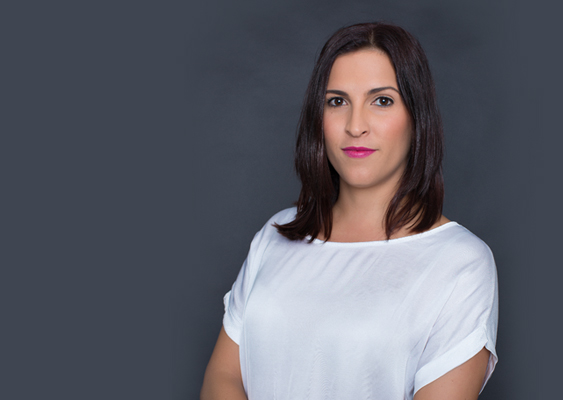 As the Winter Season rolls into 2018, it seems timely to share empirical insight on what $1M can buy. There has never been a better time than the current real estate market to purchase a home in Barbados.
Real estate market trends reveal that homes listed for at least 2 to 3 seasons, with no successful buyers, has caused sellers to rethink their property prices for an advantageous sale. To accommodate this, motivated sellers may be willing to work out a mutually beneficial deal with an attractive offer or adjust their properties' prices to snag the right buyer. For west coast buyers this is excellent news as that exclusive market now has the best property prices that it has seen in the past 10 years!"
So, that said, what can $1M get you? Luxury. West Coast Living and yes… Beachfront property!
Waterside is a fantastic beachfront option.
Located on Paynes Bay Beach, you can stroll white sand beaches from your very own strip of beach all the way to the exclusive Sandy Lane Estate and beyond, every day. You can pick up a 2 bedroom unit for under $1M and the 3 bedroom unit is priced just above $1M. For a quick trade this season, this could be yours! Waterside is also one of our properties that offers a great return from holiday rentals. My clients that recently bought at Waterside were pleasantly surprised by the returns they received within their first year of ownership, so Waterside certainly gets my stamp of approval!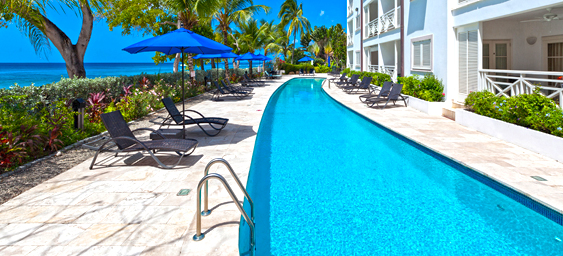 Quick check list:
Near fine dining
Beachfront
Near polo
Pool
Parking
Onsite security
In the market to construct your own perfect home?
What about a lot on the prestigious Apes Hill Golf Course with amazing views of a world-class, rolling golf course overlooking the sparkling Caribbean Sea? Apes Hill Polo Club is also right next door – it's hosted the most elite polo teams of the Western Hemisphere and once welcomed Prince Harry himself to their pitch! There are only a few prized lots left on Holders Meadows within the Apes Hill Golf Course Development. You can benefit from duty-free concessions on your build and even have Apes Hill manage the process for you.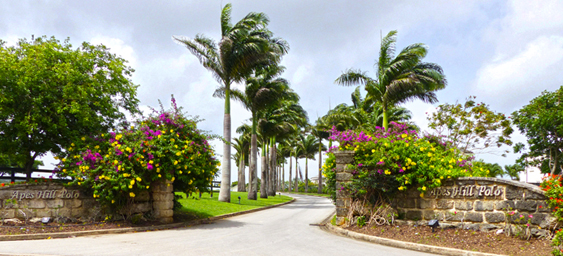 Quick check list:
Community living
Premium Amenities – Golf, Polo, Tennis,
Newly built exclusive clubhouse
Celebrity status
Unparalleled golf & sea views
Onsite security
Have an appetite for an off plan development?
Westmoreland Hills promises stunning West Coast views and eco-friendly living with relatively low running costs. Emerald Villa is a luxurious, well appointed 4 bedroom home available for $975,000. You can even throw in some extra upgrades and be right on budget.
Note that you can get entry into this development at $495,000 as well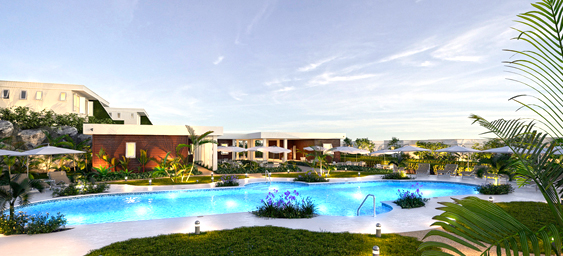 Quick check list:
Gated eco friendly community
Panoramic Sea views from each home
Central recreational facility
Pool, gym and cafe
Near fine dining restaurants
Or is your heart set on owning on the vivacious South Coast?
How about a penthouse in the heart of St. Lawrence Gap? The Penthouse at St. Lawrence Beach Apartments has a large wrap around patio with some of the most spectacular, uninterrupted views of the dazzling blue water for which Barbados is famous. This unit has an excellent history in terms of short term rentals and guarantees a good return on investment.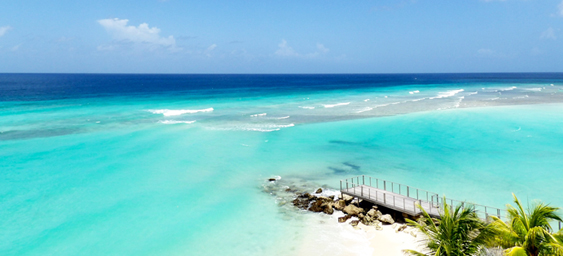 Quick check list:
Stunning ocean views
Jacuzzi, private parking & security
Private jetty into the sea
Intimate tidal beach
Near fine dining restaurants
Let's compare to London.
I asked my colleague at our partner firm in the UK, Knight Frank, to provide me with two properties that you can buy in London for $1M, just to compare.
East London
$1M can get you about 900 sq. ft. of a well-appointed but not exactly spacious 2 bedroom flat near Canary Wharf. While there is a view of the dock, with its occasional bursts of activity and commercial boats, the views certainly don't compare to the warm beaches of the Caribbean.
A 2 bedroom, 2 bathroom apartment located on the fourth floor within Boardwalk Place. The property provides views towards the O2 and Poplar Dock.
West London
You could also purchase in the crowd pleasing Notting Hill neighbourhood but $1M will only get you a 1 bedroom flat in a period conversion with a bright, welcoming feel straight through its total 404 sq. ft.
A 1 bedroom flat arranged over the second floor of a period conversion in a prime Notting Hill location; positioned to enjoy all that Notting Hill and Westbourne Grove has to offer.
We understand that you've worked hard to earn your $1M and we want you to have a property that reflects your years of diligence, but also your great taste; a property that allows you the opulent lifestyle and grand holiday home that you deserve.