Signs It's a Good Time To Sell Your House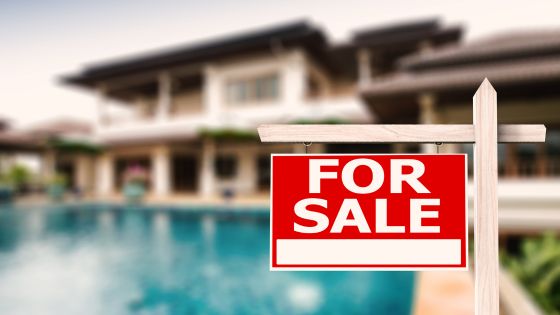 Selling your home might not be an easy decision for you, as it's relatively common to have an emotional attachment to the property. If you've lived in the same place for many years, leaving won't be simple; however, that doesn't mean it's not time to do so. Whether you have a pressing reason or a gut feeling to leave, you should go for it. Follow along for a few common signs it's a good time to sell your house if you're unsure whether or not you're ready.
Your Family Is Growing
A growing family is one of the most common reasons a young couple needs to move. In most cases, couples start with a small house, just big enough for themselves and maybe one child. However, families tend to quickly outgrow starter homes; as a result, they need a new home with more bedrooms, increased storage, and the proper features. If this sounds like your situation, it might be time to sell your current home and look for a property that better suits your wants and needs.
It's Too Much To Maintain
While some people want larger homes, others want smaller homes that are easier to maintain. People often downsize after retirement to limit the number of chores they have to do and the amount of space they have to pay for and maintain. There's nothing wrong with downsizing; other families might be looking for a bigger place and could benefit from the space that you no longer need.
You Have To Relocate
Relocating is yet another pressing reason to sell your property. Maybe you got a new job in a different area, want to be closer to specific schools, or need to be closer to your elderly family members. Whatever the case, relocating is a definite sign you should sell your house. That said, you should set yourself up in the new location before selling, as your home might sell before you can buy something in your new community.
You Have Equity in Your Home
Equity is what your home is worth minus what you owe on it. For instance, a home worth $300,000 with a current mortgage statement of $200,000 has $100,000 of equity. Having equity in your home is one of the most important prerequisites for selling, as you don't want to have to pay any of the seller's costs out of pocket. Therefore, you should make sure you have enough equity in your property to cover any transactional expenses.
After learning the signs it's a good time to sell your home, you might be looking for Barbados real estate for sale to try something new. Whether you're looking for a new adventure or you have a legitimate reason to move, selling your property can help you in your journey.