How To Prepare for a Long-Term Rental in Barbados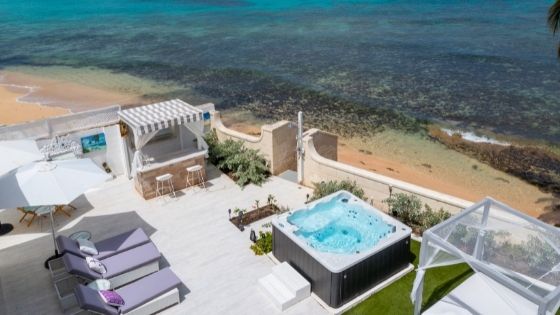 Barbados is an ideal location to visit or live short- or long-term due to the terrific weather and exceptional accommodations. While a short visit is refreshing, the Welcome Stamp makes it possible to stay a little longer. If you're interested in sticking around but not necessarily buying property, you'll need to learn how to prepare for a long-term rental in Barbados.
The Welcome Stamp
The Welcome Stamp is a temporary Visa allowing foreigners to come to Barbados and work remotely for up to 12 months. While this Visa makes it possible for you to stay, it doesn't provide you with somewhere to stay. As a result, many people turn to long-term rentals to avoid buying a house, villa, or condo.
Can You Make the Move?
Barbados is a unique and incredible location, and it's an excellent opportunity to live and work on the island for up to a year. However, it's not a suitable option for everyone, and you must consider your lifestyle flexibility first.
For example, many people can't work remotely based on their career field. Additionally, it's not wise to uproot your children if they go to a traditional school. However, it's ultimately up to you, and each family should decide based on their preferences.
Hire a Professional
While you can find available listings online, it's best to work with a real estate agent. A professional agent can help you find long-term rentals in Barbadosthat meet all of your expectations because they know the lay of the land. Whether you think you need help or not, you won't regret hiring a real estate agent or company.
Find a Place and Make Your Offer
If you work with a real estate agent, they will put together a list of properties for you to view in person or virtually. Be sure you don't rush through this process because there's nothing worse than settling on a property you're unhappy with.
Once you find a place that meets your needs, it's time to make an offer. Your real estate agent can help you make a fair offer that'll increase your chances with the landlord. Once the landlord accepts your bid, the next step is to sign a rental agreement and pay the deposit that you and your landlord agreed upon.
Stay a Little Longer!
After you settle your paperwork, it's time to move in and get to work! Knowing how to prepare for a long-term rental in Barbados is your key to enjoying the island for a whole year. If you can work remotely, take this opportunity to stay a little longer and treat yourself to an unforgettable Bajan experience.